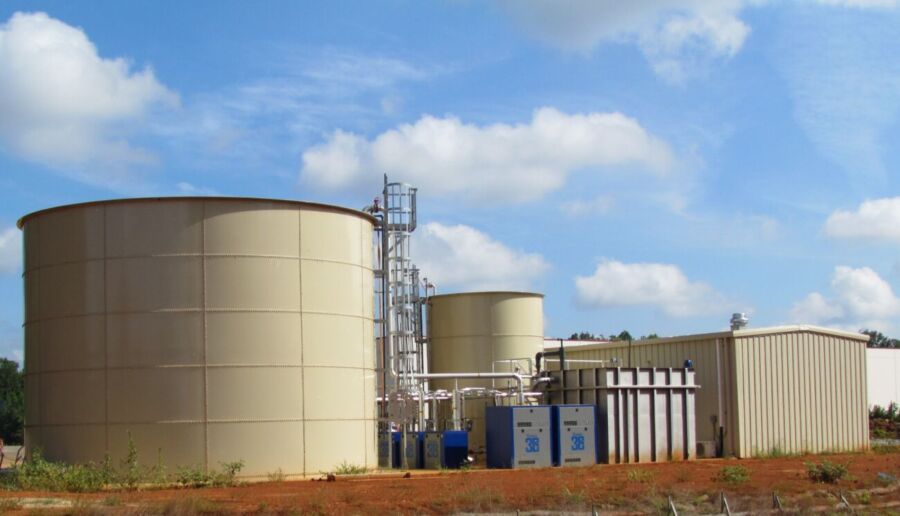 Location:
Orange County, North Carolina, USA
Supplied by:
ADI Systems, an Evoqua brand
Application:
Food, beverage and dairy
MBR technology/system:
ADI® MBR aerobic membrane bioreactor system
Flat Sheet (FS)
MBR membrane configuration |
Immersed
technology configuration
Membrane material:
Polymeric
Capacity range (MLD):
< 1.0
Owned by:
Morinaga & Co., Ltd.
About Morinaga confectionery plant
Morinaga & Co., Ltd is an international confectionery manufacturer headquartered in Japan. Founded in 1899, Morinaga uses advanced technology to produce Hi-Chew, a popular chewy fruit candy. Morinaga's Hi-Chew fruit candies were being made in Taiwan and imported to the United States, but an explosion in popularity in recent years prompted the confectionery company to begin production in America.
Morinaga planned to open a new 20-acre production facility in Orange County, North Carolina, USA, that would be the first of its kind on U.S. soil. The new facility required a dependable wastewater treatment system that could treat confectionery wastewater to meet publicly owned treatment works (POTW) discharge limits, helping Morinaga remain environmentally compliant.
ADI Systems was selected to design, build and commission an ADI® membrane bioreactor (MBR) system for Morinaga America to treat wastewater with high concentrations of sugars and vegetable oil with minimal operator attention. This wastewater treatment system was a necessary ingredient for the confectionery manufacturer to successfully expand into the North American market.
The MBR system allows Morinaga to consistently achieve high-quality effluent with low COD (< 50 mg/l), BOD (< 5 mg/l), and TSS (< 2 mg/l). The effluent consistently meets the POTW discharge limits on BOD and TSS. The compact and cost-effective MBR system requires infrequent membrane cleanings, resulting in reduced operating and maintenance costs. The modular system is easily expandable to handle future increases in flow and load as production at the new Morinaga facility grows.
Company summary
Head office in
Canada, United States
Operates in
Africa, Americas, Asia, Europe and Middle East
| Operates worldwide

About this page
This page was last updated on 19 June 2018
Disclaimer
Information on this page may have been supplied by third parties. You are reminded to contact any third parties to confirm information is accurate, up to date and complete before acting upon it. TheMBRSite.com accepts no liability for information provided by third parties, actions taken on the basis of this information or information held on third-party websites.