Simon Judd - Judd Water and Wastewater Consultants
company website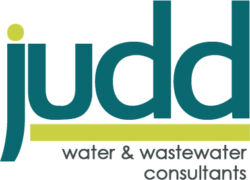 Operates in
Worldwide, Africa, Americas, Asia, Europe, Middle East and Oceania
| Operates worldwide
Specialist areas:
Membrane technology, including membrane bioreactors
Water and wastewater treatment technologies
Sludge treatment technologies
View training courses offered by Judd Water and Wastewater Consultants
About Simon Judd - Judd Water and Wastewater Consultants
Simon Judd (trading as Judd Water and Wastewater Consultants) is Professor of Membrane Technology at Cranfield University in the UK, and held a professorial position at Qatar University until September 2018.

Simon has worked in the field of water and wastewater treatment research since the mid 1980s and is an acknowledged specialist in membrane technology and membrane bioreactors specifically.

Simon has written a number of text books on water and wastewater treatment. He is author of Watermaths, a textbook for undergraduates and practitioners on maths for water and wastewater treatment technologies, and two editions of The MBR Book, published by Elsevier in 2006 and 2011. His most recent books are Industrial MBRs − an overview of membrane bioreactors for industrial applications, published in October 2014 – and the third edition of Watermaths, published in November 2019. Simon also writes a regular blog on The MBR Site, which he co-owns and for which he acts as technical contributor.

Simon is an experienced lecturer and presenter and has developed and delivered a range of short courses, including the two-day MBR short course, both at Cranfield University and around the world. Short courses on a range of wastewater subjects can be tailored to clients' requirements on request and either delivered locally or on line.
MBR experience
Simon conducts research into wastewater technologies, specialising in membrane bioreactors and produced water, and provides consultancy on water and wastewater treatment to clients across the globe.

Clients have included technology suppliers, international consultancies and end users in North America, Europe, the Middle East and the Far East. Projects range from the development of novel membrane technologies (including pilot testing), to troubleshooting large municipal MBRs, conducting literature and market reviews and offering bespoke advice relating to water and wastewater treatment.
About this page
This page was last updated on 20 May 2020
Disclaimer
Information on this page may have been supplied by third parties. You are reminded to contact any third parties to confirm information is accurate, up to date and complete before acting upon it. TheMBRSite.com accepts no liability for information provided by third parties, actions taken on the basis of this information or information held on third-party websites.