Holzwärme Flachau WWTP
view SFCU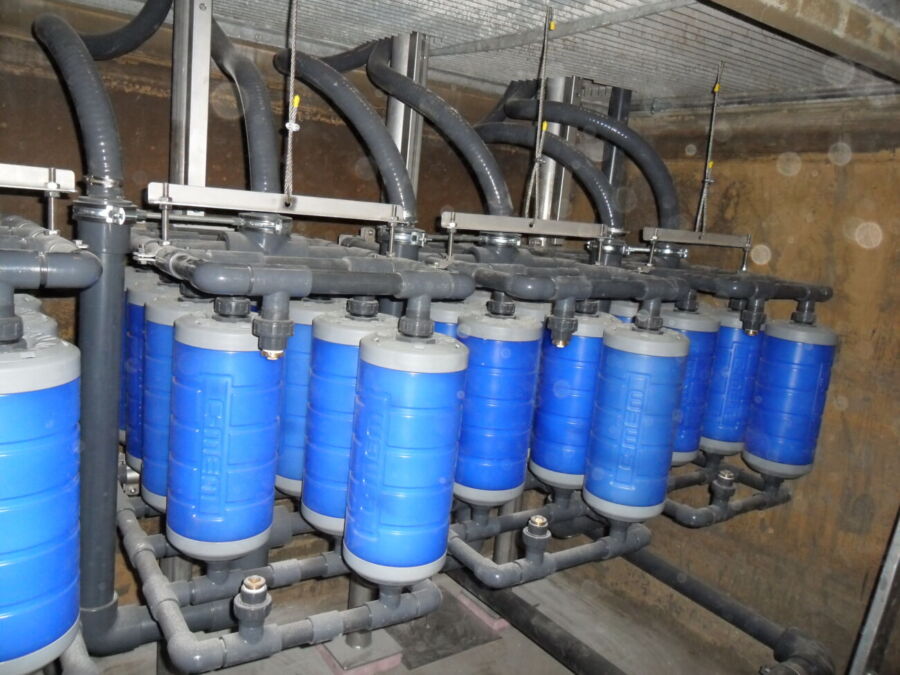 Location:
Flachau, Austria
Supplied by:
SFC Umwelttechnik GmbH
Application:
Bespoke solutions
MBR technology/system:
C-MEM (HDPE membrane material)

Hollow Fibre (HF)
MBR membrane configuration |
Immersed
technology configuration
Membrane material:
Polymeric
Capacity range (MLD):
< 1.0
Owned by:
Holzwärme Flachau GmbH
About Holzwärme Flachau WWTP
The condensate wastewater from Flachau biomass power plant, with a heat output of 7 MW, is treated with the C-MEM™ process. The impurities in the condensate consisting of ash and various dissolved substances are separated in a combined precipitation / ultrafiltration, so that they can be discharged directly into the receiver. The treated water is clear, colorless and can also be reused within the power plant. In any case, the high costs for wastewater disposal are saved.
For the C-MEM™ plant, no structural changes had to be made in the cogeneration plant. The components and automation were integrated into the existing condensate basin and building to save space. C-MEM™ can cope with very high solids concentrations, inlet fluctuations, turbidity and other impurities. The fully automatic process has a power consumption of less than 0.5 kWh / m³. Other chemicals are not necessary for operation. During breaks in operation, the membrane can even fall dry and then be put back into operation at any time without pretreatment. The C-MEM ™ plant 'Holzwärme Flachau' was completely planned and built within 3 months. It has been in operation since March 2014.
Qmax: 70 m³/d
Modules: 4 condensate treatment of biomass heating plant
In Flachau, the condensate of the gas purification in a biomass heating plant is treated. The plant consists of 4 modules with totally 36 cartridges and treats 70 m³/d.
Company summary
Head office in
Salzburg, Austria
> 100
| Total installed capacity of
> 10,000 m³/day

Share this page
Last updated: 30 October 2018
Disclaimer:
Information on this page has been supplied by third parties. You are reminded to contact the third party concerned to confirm information is accurate, up to date and complete before acting upon it.