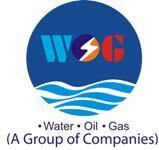 Based in
Various
| Offices in USA, Caribbean, India, Singapore, Thailand, Indonesia, Myanmar, Saudi Arabia, Pakistan, Bangladesh
Offers
Other (O)
MBR membrane configuration
Proprietary MBR products and systems:
Anaerobic MBR Systems
Membrane Bio Reactors
About W.O.G. Technologies
W.O.G. Technologies, a W.O.G. Group company, provides designated management of water, wastewater services and renewable energy generation for industrial and municipal clients. We, at W.O.G. technologies, aim to design the latest technological solutions and build the top-quality facilities required for these services.
W.O.G. Technologies has the right tools and expertise to tackle the toughest industrial wastewater problem. We take pride in providing sustainable, innovative and environment friendly treatment solutions to satisfy our clients' needs.
Recycling and reuse of the existing water and wastewater is extremely important to protect our precious resources for domestic, agriculture, commercial and industries. W.O.G. Technologies has experience on recycle/reuse projects and attaining a zero discharge from the municipal and industrial wastewater. Usages of treated wastewater has grown significantly in the last several years. The reuse alternative makes water more available, especially during droughts in some parts of the world, and curtails wastewater discharges into the environment.
Treated water can meet a number of needs, particularly non-domestic ones such as irrigation, the replacement of drinking water for industrial uses and the injection and storage of water into underground aquifers after additional treatment.
In the industrial sector, W.O.G. Technologies is focusing on wastewater reclamation, reuses and attaining a zero discharge from various industries like Paper, Food & Beverages, Textiles, Tanneries, Chemicals, Pharma, Hydrocarbon Industry and more.
W.O.G. Technologies offers mainly offers the following key solutions:
physio-chemical treatment
tertiary filtrations
membrane filtration
an MBR / ASP MBR
catalytic media
bio-filtration.
Drawing on our experience implementing several wastewater recycling projects in the last 10 years, we provide solutions that are both safe, non hazardous and cost-effective.
MBR technology & applications
Proprietary MBR products and systems:
Anaerobic MBR Systems
Membrane Bio Reactors
Company summary
Operates in
Americas
| Offices in USA, Caribbean, India, Singapore, Thailand, Indonesia, Myanmar, Saudi Arabia, Pakistan, Bangladesh
Offers
Other (O)
MBR membrane configuration |
Immersed
technology configuration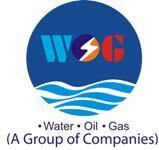 About this page
This page was last updated on 19 June 2018
Disclaimer
Information on this page may have been supplied by third parties. You are reminded to contact any third parties to confirm information is accurate, up to date and complete before acting upon it. TheMBRSite.com accepts no liability for information provided by third parties, actions taken on the basis of this information or information held on third-party websites.