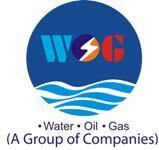 Based in
New Delhi, India; Singapore and USA
Operates in
Africa, Americas, Asia, Europe and Middle East
| Associate offices in Europe, Qatar, Bangkok
Specialist areas:
Water and wastewater treatment
Recycling and reuse
Zero liquid discharge concept
About W.O.G. Technologies Pvt. Ltd
W.O.G. Technologies Pvt. Ltd provides designated management of water, wastewater services and renewable energy generation for industrial and municipal clients. We, at W.O.G. technologies, aim to design the latest technological solutions.
We provide innovative solutions and technology in industry sectors such as distilleries, yeast, palm oil, chemicals, petrochemicals, refineries, fertilizers, pharmaceuticals, textiles, tanneries, pulp and paper, foundries, mining, and steel, for their all needs regarding hazardous waste, waste and water treatment, reverse osmosis based recycle/reuse, sewage and sewerage systems and waste to energy.
Among our many services, W.O.G. Group has developed and commercialised pre-fabricated / containerised / skid mounted package plants using conventional and advanced technology including membrane technologies. We have also developed in house capabilities in detailed engineering and project execution, and the modular supply of package plants including project management services.
Share this page
Last updated: 19 June 2018
Disclaimer:
Information on this page has been supplied by third parties. You are reminded to contact the third party concerned to confirm information is accurate, up to date and complete before acting upon it.