Cleveland Bay wastewater treatment plant
view supplier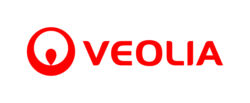 Location:
Cleveland Bay, Townsville, Queensland, Australia
Supplied by:
Veolia Water Technologies & Solutions
Hollow Fibre (HF)
MBR membrane configuration |
Immersed
technology configuration
Membrane material:
Polymeric
Capacity range (MLD):
10.1 - 100
About Cleveland Bay wastewater treatment plant
Commissioned/installed date: 2008
Capacity range: 50−100 MLD
Average daily flow: 29 MLD
Peak daily flow: 75 MLD
Innovative clarifier retrofit design uses ZeeWeed membranes to increase plant throughput and meet stringent effluent requirements in the Great Barrier Reef area.

Challenge
Like everywhere in Australia, the Townsville area had been facing severe drought conditions. On top of the water restrictions, the Environmental Protection Agency had implemented more stringent license agreements for cities in the Great Barrier Reef area. Of particular concern was both nitrogen and phosphate in the effluent quality.
Solution
The Townsville Council had to rebuild their Cleveland Bay Wastewater Treatment Plant using state of the art technology. Due to the small footprint of its technology, Veolia Water Technologies & Solutions was chosen for the UF (Ultrafiltration) supplier utilizing their hollow fibre membranes for the membrane bioreactor.
The process consists of two MBR streams that have been constructed through the modification of existing secondary clarifiers. This was achieved through a novel circular design in which the membrane tanks are located centrally with an oxidation ditch forming the outer annulus.
The plant is currently processing 23 ML of effluent a day with a design dry weather flow of 29 ML per day. It also has a design peak wet weather flow of 145 ML per day, of which 75 ML flows through secondary treatment and the membrane system.

Results
The plant was completely rebuilt over an 18 month period making it one of the largest membrane bioreactor wastewater treatment plants of its type in the southern hemisphere.
The plant has reduced the amount of nutrient discharge into the environment by around 140 tonnes per annum. The amount of nitrogen discharge has been reduced from 138 tonnes a year to 30 tonnes, and the amount of phosphorus has been reduced from 43 tonnes to just 8 tonnes per year.
With better quality water being discharged into the environment, this has reduced the impact on the local marine life. With the Townsville population rapidly increasing, the council has to look at future plans to also reuse this treated water. Recycling the treated water for civic and commercial purposes are key areas where this water can be used.
Company summary
Head office in
Corporate HQ: Trevose, PA, USA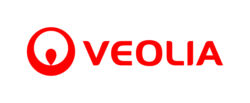 About this page
This page was last updated on 06 February 2023
Disclaimer
Information on this page may have been supplied by third parties. You are reminded to contact any third parties to confirm information is accurate, up to date and complete before acting upon it. TheMBRSite.com accepts no liability for information provided by third parties, actions taken on the basis of this information or information held on third-party websites.