The MBR Site report: Ovivo rocks the data at the 11th MBR Operators' Workshop in Texas
Over 150 wastewater treatment operators from all over the US converged on Austin, Texas for the 11th Annual Ovivo MBR Operators' Workshop over 2−4 May 2018. The workshop is an annual (or biennial) freebie offered by Ovivo to their technology operators and, according to one of the organisers, is a way for Ovivo to give back: 'The operators work hard, and this is a chance for us all to share knowledge and skills on a wider scale'.
For their part, many of the delegates we spoke to told us they were attending to improve their MBR practitioner knowledge and were either in the process of installing, or had just installed, their first MBR installation.
The umbrella theme of the three-day extravaganza was 'data' − optimizing, troubleshooting and innovating MBR Technology. Or in other words, the importance of monitoring and control in order to collect data and inform troubleshooting in MBRs. Sharing knowledge seems to be a bit of a passion for Ovivo and you can understand why, given that every plant is unique and operating under its own set of conditions. As Dennis Livingston, Director of MBR Systems at Ovivo, explained, 'Operators need dynamic, root-cause (not symptom) maps to help run plants successfully, and innovation is based on lessons learned. There is always a solution, and knowledge is the key to troubleshooting'.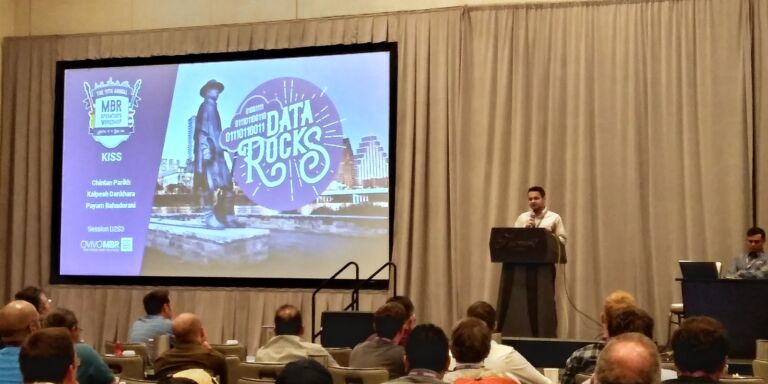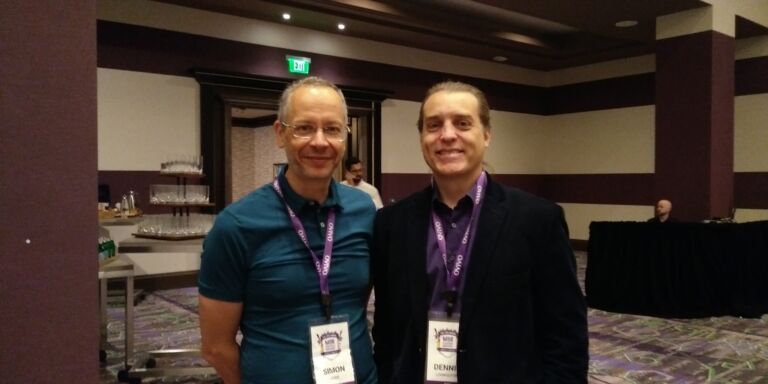 A packed programme of presentations was designed to support the data theme.

Delegates heard from experts and other experienced wastewater operators on topics ranging from ragging and CIP (cleaning-in-place), clogging, and how to optimise plant performance, as well as real-life troubleshooting examples from plants such as Running Springs, Ocean Reef and Canton.
Technical presentations
The technical presentation programme was built around the theme of 'data', and the workshop certainly delivered on this theme.
Dennis Livingston, Ovivo's MBR Director, kicked off the opening day with his 'Data Rocks' presentation, outlining the history of Ovivo and some of its landmark MBR installations such as Running Springs. Dennis discussed improvements over the years in key operating parameters such as the air scour energy demand, and stressed the importance of using data to predict events − such as clogging (or dewatering, to use the company's terminology) − rather than just reacting to them.
Randy Hoffer, Todd Baldwin, and Mike Snodgrass presented on the importance of root cause analysis, rather than acting on assumptions based on preconceptions. It was a good example of the sort of challenges posed by dewatering, and one of the sometimes overlooked consequences of upgrading the fine screen (in this case, a seven-fold increase in the screenings).
The landmark plant at Running Springs was subject to some scarily high coarse suspended solids readings and, as a consequence, clogging. There's been quite a few articles about this plant, and Trevor Miller, Tait Stahl and team provided a useful update. Again, though, the importance of maintaining good sludge quality was very evident at this site.
Terry Gellner, Kalpesh Dankhara and Jesse Philips spoke about the major plant (39 MGD ADF, 88 MGD PDF) at Canton, Ohio. This site is undergoing the largest upgrade in its history, to the tune of USD $90m, making extensive use of tools for optimisation. Each train is operated discretely, rather than with centralised facilities for pumps, blowers, etc. As well as the SCADA data, there are daily reports for sludge quality (such as MLSS concentration, filterability and sCOD) to help inform optimisation.
Mike Snodgrass and team delivered their experiences from the Ocean Reef plant. This 0.8 MGD (4.0 MGD) MBR plant again demonstrated that challenges at a site can be multi-layered. In this case, issues were only solved through analysing data across many different sites to identify patterns in behaviour, with a leaking solenoid valve eventually identified as being one of the culprits. This plant uses the OV module, based on the MICRODYN-NADIR technology, and operation seems to have been improved by removing the side panels of the module.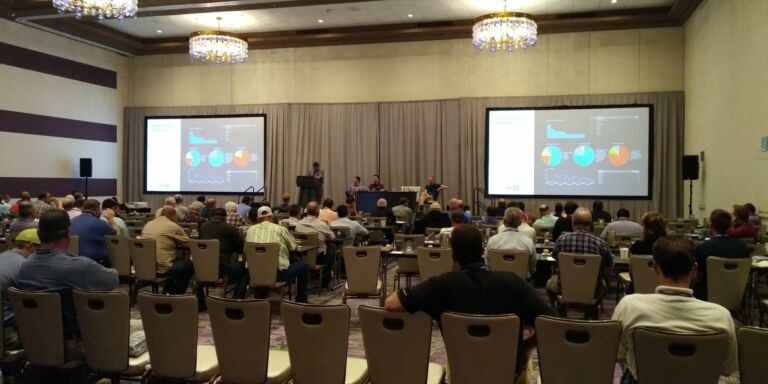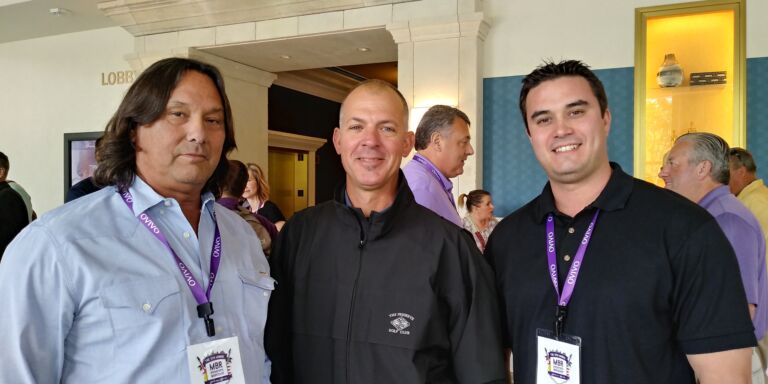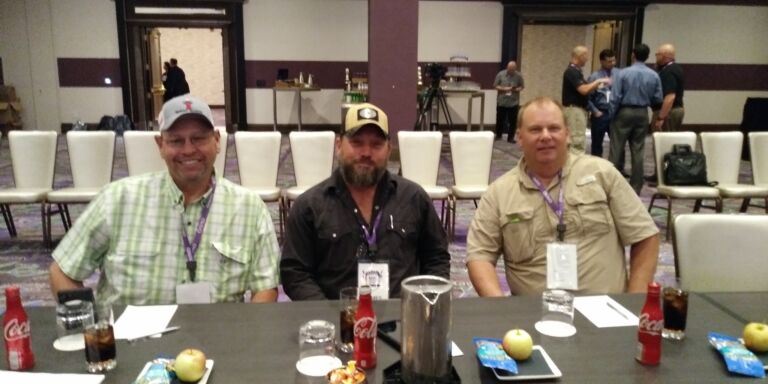 Simon Judd gave an account of research into MBR clogging. Delegates were shown videos of rag formation tests carried out in a laboratory, and what Simon described as his 'dirty video' of air bubbles travelling up a membrane channel. A show of hands indicated that about 20 people at the workshop had experienced clogging, and around 30 people had spotted rags − all in municipal wastewater treatment plants.
'Fishbone' root cause analysis diagrams were the subject of Nick Lujan, Joe Vigil and Eddie David's presentation. Joe spoke of 'creating dynamic root cause maps to solve problems faster' by collecting and collating information from plants all across the USA. The idea is to connect observations to root causes − hopefully as quickly as possible − via a single database and then making this dynamic information available to all operators. The aim is to help operators fix problems in a more structured way based on historical experience and 'good data' gleaned from other plants.
Chintan Parikh, Kalpesh Dankhara and Payam Bahadorani discussed an SNDN (simultaneous nitrification denitrification) plant − a process for which tight control is absolutely crucial. In the event, an additional anoxic tank had to be installed at this site to get the biochemistry firing on all cylinders.
The programme finished with a Q&A session with delegates featuring Simon and Dennis, with topics including salinity and pH shocks (from a release of nitric acid), foaming and other operational challenges.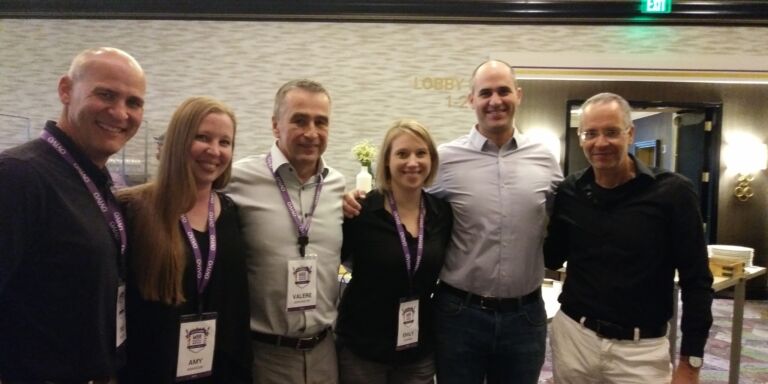 At Ovivo's MBR Knowledge Center and MICRODYN-NADIR's new production facility in Austin
The MBR Operators' Workshop was planned to coincide with the launch of Ovivo's new MBR Knowledge Centre and MICRODYN-NADIR's impressive MBR membrane module production facility.
Following the grand opening of the facility, delegates were escorted on a tour of the new production line. Then, to celebrate the launch of the MBR Knowledge Centre, workshop delegates were invited to participate in a series of interactive training sessions covering:
critical instrumentation anomalies and troubleshooting
failure reporting and root cause determination
protecting the membrane from debris and clogging
critical SCADA care, and
data management today and tomorrow.
The day's full programme drew to a close with the workshop party − complete with live band featuring Dennis Livingston's awesome skills on guitar.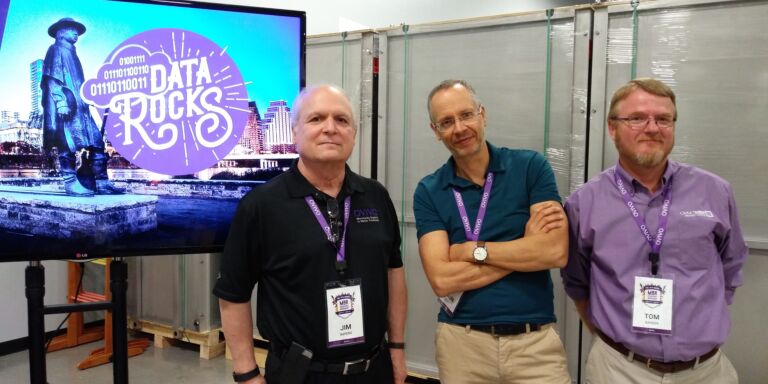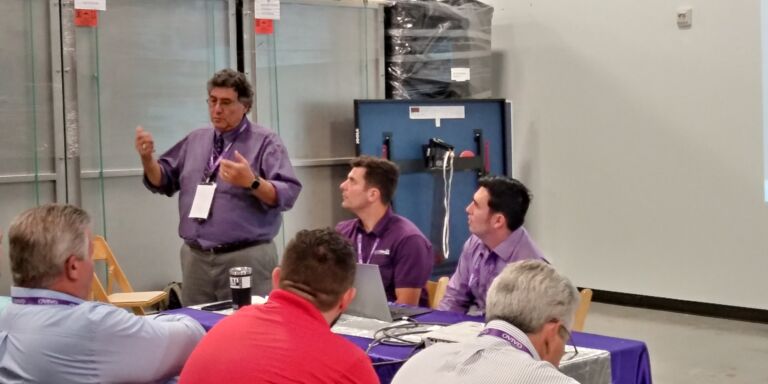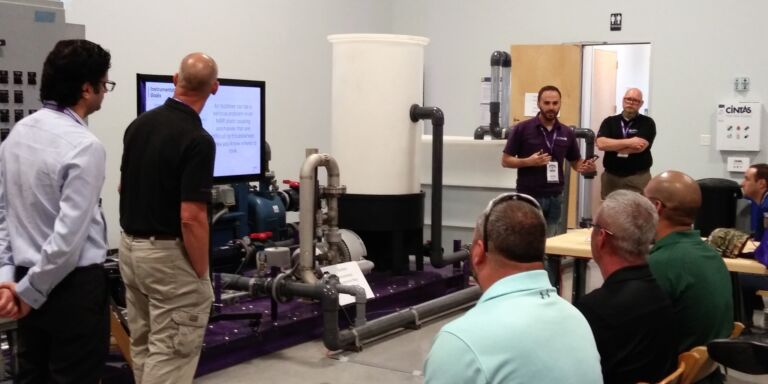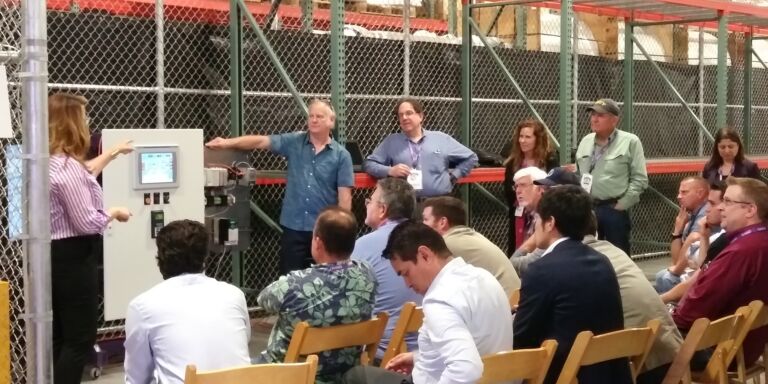 The verdict
Ovivo's 11th MBR Operators Workshop was all about data − and there was certainly lots of it. It's refreshing to see a company which acknowledges that problems and issues do arise in operating membrane technology, and that there isn't a one-size-fits-all approach to problem solving. As we found out in our 2015 MBR survey, investing in operator training is one of the critical variables when it comes to the successful operation (or otherwise) of a plant. So Ovivo's approach is to work on a practical basis, sharing honest data to achieve standardised, customisable protocols for practical operation.
Judging by the response we saw from delegates − some of whom had little or no MBR experience but who are still expected to make the magic happen − this workshop was a welcome opportunity to extend their knowledge and to discuss issues with others with similar or greater experience. The fact that Ovivo have recognised the importance of training beyond the technology − and is doing something about it − is testament to the company.