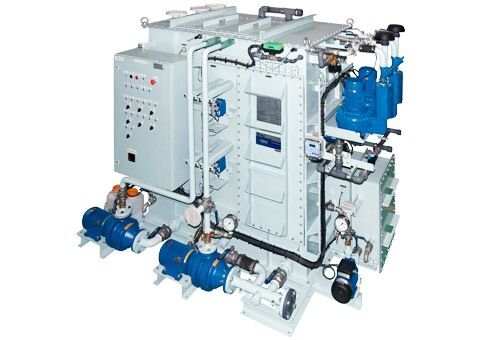 Flat Sheet (FS)
MBR membrane configuration |
Polymeric
membrane material
About Evac MBR
EVAC membrane bio-reactor (MBR) consists in merged intensive biological and ultra-filtration processes. The package wastewater treatment plant is composed of an equalizing anoxic tank, an aerated tank for biological process and a membrane submerged in the aerated tank. The effluent is produced by gravity flow or slight vacuum. The membrane is covered by a biofilm reducing the pore size down to ultra-filtration and providing further biological removal.
Evac MBR provides an extensive removal of contaminants allowing various reuse applications. Standard flow capacity ranges between 1.5 and 111 m3/day, above this value we provide a customized design. In addition, Evac MBR does not require to be placed underground or to have a post-treatment by soil infiltration.
Specific energy demand (kWh/m3): 0.3 kWh/m3
Suitable applications: Ships, Oil platforms, Restaurants, Mountain refuges, Resorts, Man-camps, Rest Areas, Parks, Small Housing Developments, Building facilities, Isolated Communities and Shopping Malls.
Module membrane area: 120 m2
Number of modules per stack/skid: Single deck
Space occupancy − volume: 37 m3
Space occupancy − footprint: 16 m2
Throughput of module: 45 m3/d.
The package plant includes equalization tank, effluent tank and pretreatment by maceration.

Flat Sheet (FS)
MBR membrane configuration
Polymeric
membrane material | Chlorinated polyethylene or PES
Company summary
Head office in
Espoo, Finland
Operates in
Americas, Asia and Europe
| Offices in Finland, France, USA, China, Brazil, Korea, Norway, Germany
More than 600 MBRs
commissioned plants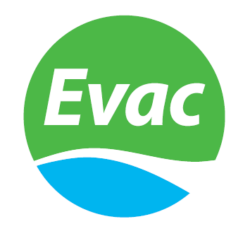 Share this page
Last updated: 19 June 2018
Disclaimer:
Information on this page has been supplied by third parties. You are reminded to contact the third party concerned to confirm information is accurate, up to date and complete before acting upon it.