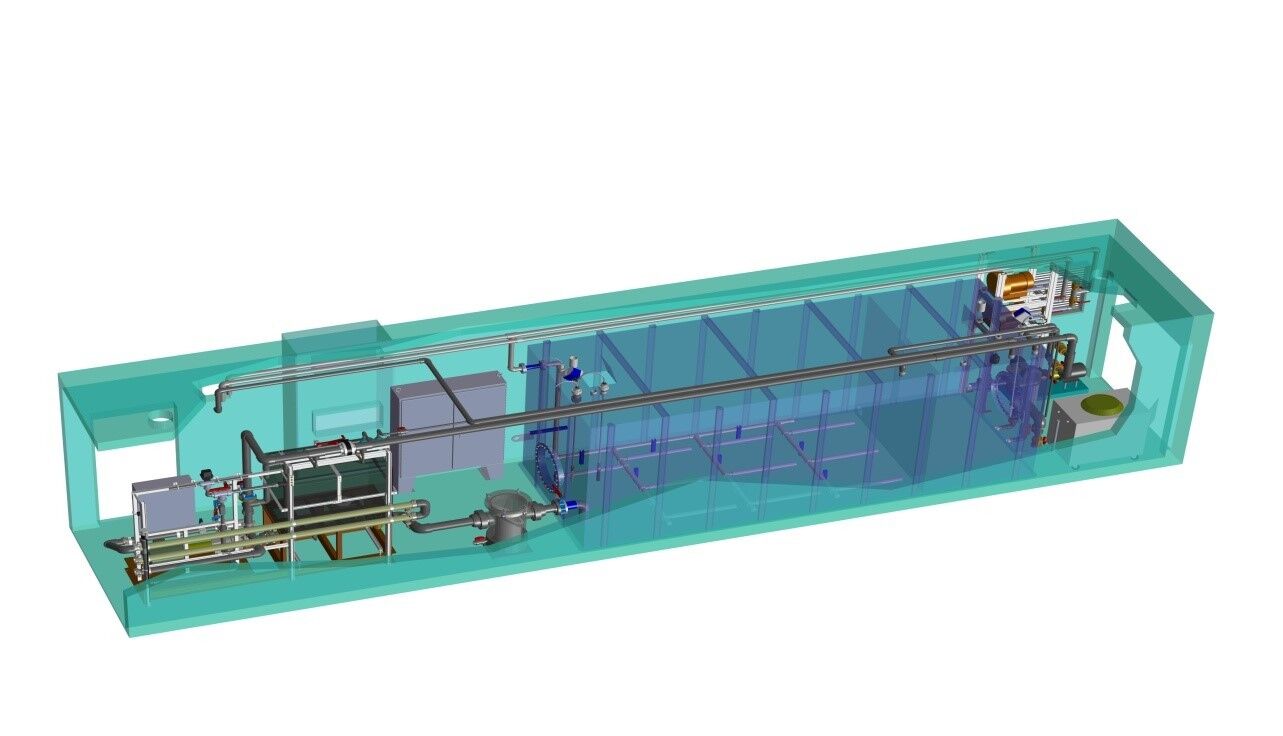 Supplied by:
Dynatec Systems, Inc.
Multitube/Multichannel (MT/MC)
MBR membrane configuration |
Polymeric
membrane material
About Dynatec MBR package plant
Dynatec Systems' MBR package plant

High Quality
When you need consistently high quality effluent in a small package, consider Dynatec Systems' MBR Wastewater Treatment Systems. You can lower your capital and operating costs with a single, compact system requiring minimal operator attention.
Easy Installation
The system comes in a prefabricated package ready to operate. After connecting electrical service, influent and effluent piping, the system is operating. No special site requirements or concrete tanks are needed for indoor or outdoor installation.

Lower Costs
Dynatec Systems' attention to detail produces an integrated system designed to lower the capital and operation costs of an MBR system:


Generates much less sludge due to higher MLSS operation and SRT
Exhibits the longest membrane life and has the lowest replacement costs
Tankage integrated in the system
Requires less space than conventional treatment systems or other MBR technologies
No special site requirements
Able to operate during peak conditions
Consumes less chemicals than conventional treatments
Eliminates diffusers when jet aeration system is specified
Eliminates the safety concerns surrounding the maintenance of immersed membrane systems
Multitube/Multichannel (MT/MC)
MBR membrane configuration
Polymeric
membrane material
MBR Case studies and specifications
Company summary
Head office in
Burlington, NJ, USA
Share this page
Last updated: 27 February 2020
Disclaimer:
Information on this page has been supplied by third parties. You are reminded to contact the third party concerned to confirm information is accurate, up to date and complete before acting upon it.