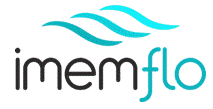 Offers
Flat Sheet (FS)
MBR membrane configuration
Proprietary MBR products and systems:
Imemflo FMBR-80 & 160
Imemflo HMBR-06,08,10,15,20
Imemflo HMBR-15,25,40
About Imemflo
Supplier of flat sheet and hollow fibre membranes.

Imemflo, a German developed product always focuses on membrane research and development to meet customers strict filtration needs and is available in flat sheet [F- MBR] and hollow fibre module type [HF- MBR].
MBR technology & applications
Proprietary MBR products and systems:
Imemflo FMBR-80 & 160
Imemflo HMBR-06,08,10,15,20
Imemflo HMBR-15,25,40
Hollow Fiber Membrane
Imemflo HF-MBR is assembled as a complete filtration module. It consists of a stainless-steel cage or skid made up of several elements including hollow fiber membranes of imemflo series. The hollow fiber membranes are designed for MBR plants and Tertiary Treatments. Imemflo HF- MBR element has a bi-directional suction configuration to enhance filtration performances. H-MBR allows large flux and low investment cost.

Flat Sheet Membrane
Imemflo flat sheet membrane is made of PVDF, which has better chemical stability, fouling resistance and mechanical strength. With advanced membrane fabrication technology, imemflo the membrane pore size around 0.1 um to get a higher water flux and water quality. The mortise and tenon structure is used in the support plate to get a more stable spacing without side panels. The support plate can be installed from top and installed from one side without the limits of the construction site conditions. Laser engraving diamond flow path, coupled with special umbrella support structure, make the suction pressure distribution much better without diverting nonwoven fabrics. This structure reduces the risk of fouling and improves the water flow rate.
MBR Case studies and downloads
Company summary
Head office in
Gujarat, India
Offers
Flat Sheet (FS)
MBR membrane configuration |
Immersed
technology configuration
15
commissioned plants | Total installed capacity of
1 MLD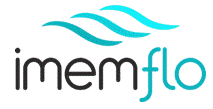 About this page
This page was last updated on 05 May 2022
Disclaimer
Information on this page may have been supplied by third parties. You are reminded to contact any third parties to confirm information is accurate, up to date and complete before acting upon it. TheMBRSite.com accepts no liability for information provided by third parties, actions taken on the basis of this information or information held on third-party websites.