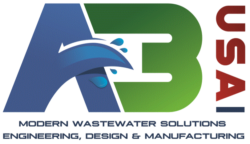 Based in
Chinquapin, NC, USA
| Serves primarily US and Canada; Americas (North & South)
Offers
Flat Sheet (FS)
MBR membrane configuration
Proprietary MBR products and systems:
MMF Maxflow Membrane
A3 Packaged MBR Plants
A3 Packaged SBR Plants
About A3-USA
A3-USA is an American wastewater company that designs, builds and sells membrane modules, wastewater treatment plants (primarily MBRs) and related treatment equipment (such as controls, disc filters, screening, etc).
A3's membrane modules and wastewater plants are manufactured exclusively in the United States. A3 has been in business for over 10 years, and has installed plants in states across the US, in markets from domestic wastewater (municipal, development, etc) to industrial wastewater (beer, soft drink, other commercial applications, etc).
MBR technology & applications
Proprietary MBR products and systems:
MMF Maxflow Membrane
A3 Packaged MBR Plants
A3 Packaged SBR Plants
Market applications:
Municipal wastewater
Industrial wastewater
A3 designs and builds the flat-plate/flat-sheet MaxFlow MMF membrane modules. A3 holds the patent and exclusive right to manufacture and distribute these membranes in the Americas, and builds the modules domestically in Chinquapin, North Carolina. The MaxFlow MMF module is built with ultrafiltration membranes, and has been used around the world for over 15 years in a wide variety of wastewater types.
Additionally, A3-USA designs and builds full-scale membrane bio-reactor (MBR) and sequencing batch reactor (SBR) plants, as well as packaged plant varieties for the same. A3-USA MBRs and SBRs are built to job-specific requirements. Packaged plants are modular in nature, and are delivered to the job site almost completely ready to commission.
Company summary
Head office in
Chinquapin, NC, USA
Operates in
Americas and Oceania
| Serves primarily US and Canada; Americas (North & South)
Offers
Flat Sheet (FS)
MBR membrane configuration |
Immersed
technology configuration
Supplementary services offered by A3-USA:
WWTP upgrade and retrofit evaluations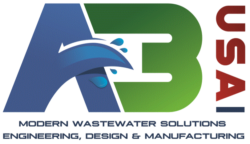 About this page
This page was last updated on 01 March 2019
Disclaimer
Information on this page may have been supplied by third parties. You are reminded to contact any third parties to confirm information is accurate, up to date and complete before acting upon it. TheMBRSite.com accepts no liability for information provided by third parties, actions taken on the basis of this information or information held on third-party websites.