Integrated Water Services, Inc.
company website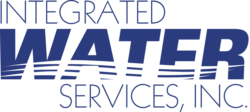 Based in
Mead, Colorado, USA
Operates in
Americas
| Western USA
Specialist areas:
Engineering
Permitting
Construction
About Integrated Water Services, Inc.
Integrated Water Services, Inc. (IWS) provides complete wastewater and water treatment solutions for our customers throughout the western US.
IWS leverages its extensive experience in permitting, design, construction, and project management to provide innovative, cost-effective water and wastewater treatment facilities for commercial and residential developments, municipalities, districts and other clients in need of water and wastewater treatment.
IWS is experienced at providing alternative project delivery methods to provide the greatest value to our customers, such as:
Design / Build (D/B)
Construction Manager At Risk (CMAR)
Value Engineering (VE)
Design / Bid / Build (DBB).
We are adept at incorporating the best treatment technology that meets our client's goals as well as regulatory requirements. We are knowledgeable with a variety of treatment technologies including:
Membrane Bioreactor (MBR)
Sequencing Batch Reactor (SBR)
Attached Growth
Denitrification
Activated Sludge
Aerated Lagoon
Oxidation Ditch.
Read our recent paper:
How water conservation trends are challenging wastewater treatment facility design standards
Read our news (January 2020):

Integrated Water Services, Inc. (IWS) recently closed a financing deal with Sciens Capital Management LLC (Sciens – an independent investment firm with a focus in water infrastructure) that will provide IWS capital and resources to support its growth and expansion in providing water and wastewater solutions throughout the US:
https://integratedwaterservices.com/iws-partners-with-major-water-investment-fund/
MBR experience
We have designed and constructed plants with all of the major membrane technologies including flat plate membranes, hollow fibre membranes and ceramic membranes. As a water and wastewater design/build industry leader we have:
Completed work in California, Colorado, Texas, Montana, Wyoming, and New Mexico.
Constructed 24 facilities for 15 different clients, serving both public and private sector.
Utilized MBR technologies for a wide range of re-use applications including title 22 re-use.
About this page
This page was last updated on 29 June 2022
Disclaimer
Information on this page may have been supplied by third parties. You are reminded to contact any third parties to confirm information is accurate, up to date and complete before acting upon it. TheMBRSite.com accepts no liability for information provided by third parties, actions taken on the basis of this information or information held on third-party websites.