MBR for galvanic wastewater
view supplier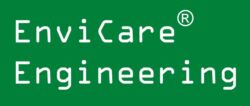 Supplied by:
EnviCare® Engineering GmbH
Application:
Commercial facilities
Hollow Fibre (HF)
MBR membrane configuration |
Immersed
technology configuration
Membrane material:
Polymeric
Capacity range (MLD):
< 1.0
About MBR for galvanic wastewater
In the galvanic industry, wastewater from the surface treatment of metal compounds is generated. In the first treatment steps flocculation and precipitation take place. The filtrate of the subsequent chamber filter press contains COD, heavy metals (e.g. zinc,iron, chrome) and also filterable solids.
The MBR concept is used as final cleaning stage to reach direct discharge quality. The central part of the MBR wastewater treatment is the membrane bioreactor with hollow fiber membranes, which are combined into modules. The biological treatment takes place in the MBR tank. Due to the membrane, all biomass in the form of activated sludge is held back and therefore, the sludge age can be freely chosen. Aeration on the bottom of the tank ensures aerobic degradation of organic substances, as well as prevents sludge particles from clogging the membrane. Heavy metals and persistent organic substances are eliminated by accumulation in the activated sludge. Acetic acid and fertilizer are added to enhance sludge growth and reduce sludge age.
Company summary
Head office in
Graz, Austria
Operates in
Africa, Europe and Middle East
| Austria, Hungary, Slovenia, Croatia, Serbia, Bosnia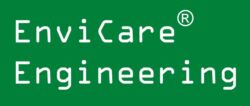 About this page
This page was last updated on 30 June 2020
Disclaimer
Information on this page may have been supplied by third parties. You are reminded to contact any third parties to confirm information is accurate, up to date and complete before acting upon it. TheMBRSite.com accepts no liability for information provided by third parties, actions taken on the basis of this information or information held on third-party websites.