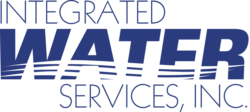 Location:
Wheatland, California, USA
Supplied by:
Integrated Water Services, Inc.
and
EPD Consultants
Application:
Commercial facilities, Food, beverage and dairy, Off-grid solutions, Bespoke solutions, Package systems
MBR technology/system:
MicroDyn-Nadir BioCEL Membranes

Other (O)
MBR membrane configuration |
Immersed
technology configuration
Membrane material:
Polymeric
Capacity range (MLD):
< 1.0
Owned by:
Integrated Water Services, Inc.
About California Casino
California Casino selects IWS as design builder for water re-use project
TECHNOLOGY SUPPLIED BY: MicroDyn-Nadir BioCEL Membranes
PRIMARY CONSULTANTS: Integrated Water Services, Inc. and EPD Consultants

Integrated Water Services, Inc. (IWS) has completed construction on a project for the California Casino located in Wheatland, CA (30 miles north of Sacramento) for a 100% wastewater re-use project utilizing advanced MBR treatment technology in conjunction with potable water treatment and fire water supply for this regional gaming and entertainment complex.

This 40 acre greenfield project includes a casino, 170 room hotel, a pool, restaurants, and gaming facilities. The estimated construction and start-up cost for the project is approximately $440 million. The property did not have any public works services and required water and wastewater infrastructure with a focus on water conservation and re-use.
The project is following Title 22 Water Reuse standards for irrigation and toilet flushing with treated effluent. The wastewater treatment system includes a MicroDyn-Nadir BioCEL membrane MBR treatment system to accommodate the projected design flows of 175,000 gallon per day. Additional features of the MBR treatment system include: Lift Station; Headworks Screen; Digester and Screw Press for Sludge Minimization, and a 100,000 gallon reuse holding tank and associated pump system.
Potable water for the project is sourced from water wells installed on the project property. The water system includes: 650,000 gallon storage using 3 bolted steel tanks; well pump controls, disinfection, water hardness treatment, domestic booster pump, and fire flow pump. IWS teamed with EPD Consultants to support the process and civil design. This project was completed June of 2019.
Company summary
Head office in
Mead, Colorado, USA
Operates in
Americas
| Western USA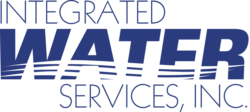 About this page
This page was last updated on 15 May 2021
Disclaimer
Information on this page may have been supplied by third parties. You are reminded to contact any third parties to confirm information is accurate, up to date and complete before acting upon it. TheMBRSite.com accepts no liability for information provided by third parties, actions taken on the basis of this information or information held on third-party websites.