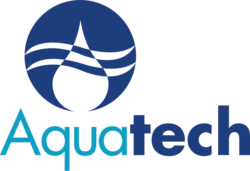 Based in
Pittsburgh, USA
| Serves North America, India, MENA, China, South America
Offers
Flat Sheet (FS)
MBR membrane configuration
Proprietary MBR products and systems:
BioMOD MBR
BioMOD Anaerobic MBR
About Aquatech LLC | QUA Group LLC
Aquatech is a global supplier of water purification technology for industrial and infrastructure markets with a focus on water recycle and reuse, desalination, and zero liquid discharge (ZLD). Aquatech offers a large portfolio of water management services designed to help plant owners and personnel get the most out of their water treatment systems.
Aquatech offers immersed flat sheet MBR technology and sidestream AnMBR technology.
MBR technology & applications
Proprietary MBR products and systems:
BioMOD MBR
BioMOD Anaerobic MBR
Market applications:
STP, Food & Beverage, Pharmaceutical
Aquatech offers:
immersed flat sheet MBR technology and
sidestream (multi-tube/multi-channel) AnMBR technology.

MBR:
Aquatech's BioMOD™ MBR (membrane bioreactor) provides proven wastewater treatment with a flat sheet membrane configuration to reduce fouling and a breakthrough reverse diffusion technique to give a better control of flux, while providing optimal energy consumption and UF-grade product quality.
AnMBR:
Aquatech's AnMBR (anaerobic membrane bioreactor) technology provides cost-efficient wastewater treatment and recycling to a broad range of industries at ultra-high fluxes (30−35 LMH), low footprint (~50% lower than competing anaerobic products) and low excess sludge (40% reduction from competing processes). Furthermore, the BioMOD™ AnMBR is the first such technology operable in both mesophilic and thermophilic conditions due to its use of CeraQ™ ultrafiltration membranes.

Company summary
Head office in
Pittsburgh, USA
Operates in
Africa, Americas, Asia, Europe, Middle East and Oceania
| Serves North America, India, MENA, China, South America
Offers
Flat Sheet (FS)
MBR membrane configuration |
Immersed
technology configuration
1,600
commissioned plants | Total installed capacity of
358,494,730,560 gallons wastewater/year
Supplementary services offered by Aquatech | QUA:
DBOOM (Design, build, own, operate and maintain)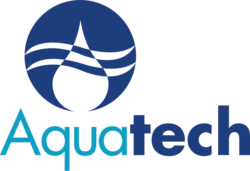 About this page
This page was last updated on 25 November 2021
Disclaimer
Information on this page may have been supplied by third parties. You are reminded to contact any third parties to confirm information is accurate, up to date and complete before acting upon it. TheMBRSite.com accepts no liability for information provided by third parties, actions taken on the basis of this information or information held on third-party websites.