Taos Valley regional wastewater treatment facility
view supplier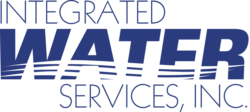 Location:
Taos, New Mexico
Supplied by:
Integrated Water Services, Inc.
Application:
Package systems
Flat Sheet (FS)
MBR membrane configuration |
Immersed
technology configuration
Membrane material:
Polymeric
Capacity range (MLD):
< 1.0
About Taos Valley regional wastewater treatment facility
Taos Valley regional wastewater treatment facility utilizes IWS MBR rental program to complete upgrade of its wastewater treatment plant − Taos, New Mexico

The Village of Taos Ski Valley (The Village) needed to upgrade its existing 2 MGD capacity extended aeration facility to meet present and future water quality needs. The Village selected a Membrane Bioreactor (MBR) technology because it was the most cost effective solution and produced the highest quality effluent. Effluent quality is critical as The Village discharges to surface water under a NPDES permit and is looking to use the recycled water in the future for irrigation at the Taos Country Club to maintain the greens.
A critical part of the project was to continue to treat wastewater during construction which required that the existing plant be bypassed. Integrated Water Services, Inc. (IWS) utilized an MBR from its Rental Fleet to process up to 85,000 GPD bypassed wastewater during construction so that the facility remained operational.
The rental MBR unit was mobilized to the site and placed in operation within three days of its arrival, and one week later was meeting the regulatory discharge requirements. The rental unit operated for 6 months during the accelerated construction schedule.
The IWS MBR Rental was part of an $8mm construction contract to upgrade the existing treatment system through a design, bid, build process. The specific scope of work included the following:
replacement of mechanical fine screen in the headworks building,
repurposing of existing concrete basins and the construction of additional below grade concrete treatment basins,
installation of secondary treatment process equipment,
replacement of ultraviolet disinfection equipment, new sludge holding tanks, and installation of the Owner provided MBR equipment.
Work included existing building expansion, building system improvements, excavation, backfill, compaction, concrete work, electrical, instrumentation and controls, heating and lighting systems, process equipment, piping, valves, and ancillary equipment, chemical feed systems, new yard piping and connection to existing infrastructure, demolition of existing steel tanks, site drainage and erosion control, and two new 50,000 gallon sludge holding tanks.

Company summary
Head office in
Mead, Colorado, USA
Operates in
Americas
| Western USA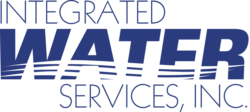 About this page
This page was last updated on 12 December 2020
Disclaimer
Information on this page may have been supplied by third parties. You are reminded to contact any third parties to confirm information is accurate, up to date and complete before acting upon it. TheMBRSite.com accepts no liability for information provided by third parties, actions taken on the basis of this information or information held on third-party websites.