Cheyenne Walmart MBR pre-treatment plant
view supplier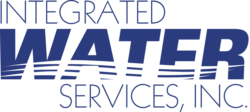 Location:
Cheyenne, Wyoming
Supplied by:
Integrated Water Services, Inc.
Application:
Commercial facilities, Food, beverage and dairy, Package systems
Flat Sheet (FS)
MBR membrane configuration |
Immersed
technology configuration
Membrane material:
Polymeric
Capacity range (MLD):
< 1.0
About Cheyenne Walmart MBR pre-treatment plant
IWS Completes $6MM Industrial Process Wastewater Treatment Plant
Technology supplied by AVANTech Incorporated
Location: Rocky Mountain region

IWS recently completed a Wastewater Pretreatment Plant in the Rocky Mountain region for a large industrial client to treat process and domestic wastewater from its product wash area using an MBR and Ion Exchange treatment train before discharging to the municipal sewer. The project value including the owner furnished equipment and building was approximately $6mm.

IWS set and installed all the treatment equipment, installed all the mechanical piping and components, and installed all the electrical, controls, and instrumentation for the project.

The specific elements included:
Membrane Equipment – MBR and blowers
Solids Handling Equipment – Polymer and Dewatering Skid with WAS Storage Tanks
Chemical Feed – Sulfuric Acid and Sodium Hydroxide Feed Systems
Metals Removal – Ion Exchange, Pumps, pH adjustment
Screening – Mechanical Screens
Compressors
Flow meters
Sump Pump Station – pumps, basin, pre-fab building
Lift Station – Influent pumps and piping
Potable Water Service
Sewer Effluent Line
Electrical, Controls, and Instrumentation – Control Panels, MCC, Instrumentation, Conduit and Wiring – over 3,000 linear feet of underground conduit.
Construction included 350 slab penetrations which required the use of AutoCAD and a robotic total station. IWS performed the start-up and testing of the system to make sure all components were working properly and the system was meeting performance specifications. Burns and McDonald (www.burnsmcd.com) designed the treatment system for the owner.

IWS was contracted by Carlson Construction of Joliet, IL to construct the treatment system. Rob Carlson, the President of Carlson Construction (www.carlson-construction.net) enjoyed working with IWS and commented, "IWS worked well under our accelerated schedule in constructing a complex treatment system to the satisfaction of all parties. I would welcome the opportunity to work with IWS in the future."
Company summary
Head office in
Mead, Colorado, USA
Operates in
Americas
| Western USA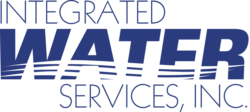 About this page
This page was last updated on 12 December 2020
Disclaimer
Information on this page may have been supplied by third parties. You are reminded to contact any third parties to confirm information is accurate, up to date and complete before acting upon it. TheMBRSite.com accepts no liability for information provided by third parties, actions taken on the basis of this information or information held on third-party websites.