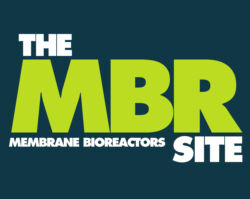 Based in
Wageningen, The Netherlands
| Operates in Kazakhstan, Russia, Azerbaijan, Germany, the Netherlands
Offers
Other (O)
MBR membrane configuration
Proprietary MBR products and systems:
About Triqua International BV
We supply total wastewater treatment solutions based on various types of treatment techniques, allowing maximum flexibility for your wastewater requirements.
Biological treatment (MBR, aerobic and anaerobic) and membrane filtration (varying from micro filtration up to forward osmosis).
We focus on systems for small scale- and middle-scale wastewater streams, varying between 0.1 and 100 m3/hour. We supply our compact designed systems to the following markets:

industrial water solutions
offshore water solutions
maritime water solutions
domestic water solutions.
Triqua works comply with the specific requirements and certification standards of the different markets segments. Our customers especially appreciate our in house lab-scale and pilot-scale facilities, which have led to many successful answers to diverse problems posed by various customers.
Our supply scope ranges from design to full turnkey projects. As a standard feature on all our systems, Triqua offers an internet application for 24-hour monitoring of the water treatment process. In addition and as an alternative to the 'installations only' approach used in the industry, we offer an unique Build, Own, Operate formula, with which Triqua completely takes care of your daily wastewater treatment operations.
Triqua solutions can be characterised as:
affordable and cost reducing
reliable installations
maintenance friendly
flexible and innovative technology
environmentally friendly
high level of after sales service (inclusive Remote Control Technologies and spare parts delivery).
Areas of expertise:
ultra filtration techniques for treatment of (chemical) wastewaters
biological treatment (MBR − aerobic)
anaerobic treatment (followed by secondary MBR).
MBR technology & applications
Proprietary MBR products and systems:
Market applications:
Industrial small-scale, Municipal small-scale
Commercial facilities, Shipboard applications, Food, beverage and dairy
Heavy industry (oil&gas, automotive), Fine chemical and pharmaceutical
Company summary
Head office in
Wageningen, The Netherlands
Operates in
Africa, Americas, Asia, Europe and Middle East
| Operates in Kazakhstan, Russia, Azerbaijan, Germany, the Netherlands
Offers
Other (O)
MBR membrane configuration |
Sidestream
technology configuration
Supplementary services offered by Triqua:
Project management, Process design
Pilot testing, Build and install, Start-up services and commissioning
On-going support and monitoring services
Operator training, Trouble-shooting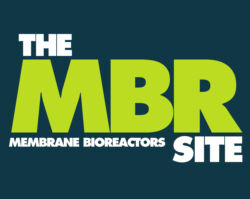 About this page
This page was last updated on 19 June 2018
Disclaimer
Information on this page may have been supplied by third parties. You are reminded to contact any third parties to confirm information is accurate, up to date and complete before acting upon it. TheMBRSite.com accepts no liability for information provided by third parties, actions taken on the basis of this information or information held on third-party websites.