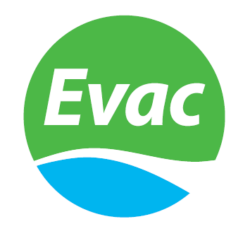 Based in
Espoo, Finland
| Offices in Finland, France, USA, China, Brazil, Korea, Norway, Germany
Offers
Other (O)
MBR membrane configuration
About Evac Ltd
Evac Ltd. is a global company that designs, manufactures and markets environmentally friendly wastewater collection and treatment systems for the building and the shipbuilding industries.
Evac is responsible for the worldwide Building and Marine operations supported by other Evac companies and representatives in more than 40 countries. Evac Ltd. has ISO 9001:2000 quality certification and an ISO 14001:2004 environmental system certificate.

Evac has more than 35 years of experience in the marine business. We have over 1000 references from mountain refuge to large luxury cruise liners.
Because of their versatility and low water use, Evac applications can be implemented in numerous areas, such as cruise, offshore, navy, supermarkets, airports, correctional facilities, universities, shopping centers, mountain refuge and railway stations.
Areas of expertise:
Wastewater treatment
Vacuum piping system
Integrated and compact solutions.
MBR technology & applications
Market applications:
Industrial small-scale, Municipal small-scale, Commercial facilities, Residential developments
Shipboard applications, Off-grid solutions, Packaged (Off-the-shelf) systems, Food, beverage and dairy
Heavy industry (oil&gas, automotive), Landfill leachate, Fine chemical and pharmaceutical
Company summary
Head office in
Espoo, Finland
Operates in
Americas, Asia and Europe
| Offices in Finland, France, USA, China, Brazil, Korea, Norway, Germany
Offers
Other (O)
MBR membrane configuration |
Immersed
technology configuration
More than 600 MBRs
commissioned plants
Supplementary services offered by Evac:
Project management, Process design
Start-up services and commissioning
Build Own Operate services
Retrofitting
Operator training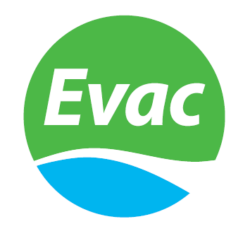 About this page
This page was last updated on 19 June 2018
Disclaimer
Information on this page may have been supplied by third parties. You are reminded to contact any third parties to confirm information is accurate, up to date and complete before acting upon it. TheMBRSite.com accepts no liability for information provided by third parties, actions taken on the basis of this information or information held on third-party websites.