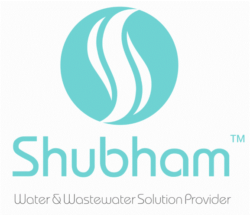 Based in
Ahmedabad, Gujarat, India
Operates in
Worldwide
| India
Specialist areas:
Water & wastewater treatment
Swimming pool & water bodies
Solid waste composter
About Shubham Inc
Shubham is in the business of making this planet water secure.
From automobiles to food and retail business; from daily cleaning and washing to plain drinking, WATER is the No.1 resource that we need for sustenance. For years, we assumed that this resource is not just free, it will also last forever. We made irresponsible use of it and we now face the prospect of depletion due to massive-scale mismanagement and pollution caused to water.
Shubham Inc. is an EPC contractor of water and sewage water treatment plants. We use cutting-edge tools and technology to foster high-quality, sustainable, community-level water supply projects. We also offer innovative solutions to communities that are serious about self-managing their water supply problems.
'SHUBHAM' stands for auspicious. We can design, engineer and deliver innovative, cost-effective solutions for managing your most challenging water woes!
MBR experience
We have done more than 40+ projects specifically on MBRs across India for various industries specifically related to automotive, hotel, pharma, hospital & hospitality.
MBR Case studies
About this page
This page was last updated on 09 March 2020
Disclaimer
Information on this page may have been supplied by third parties. You are reminded to contact any third parties to confirm information is accurate, up to date and complete before acting upon it. TheMBRSite.com accepts no liability for information provided by third parties, actions taken on the basis of this information or information held on third-party websites.