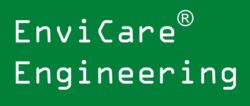 Supplied by:
EnviCare® Engineering GmbH
Hollow Fibre (HF)
MBR membrane configuration |
Immersed
technology configuration
Membrane material:
Polymeric
Capacity range (MLD):
< 1.0
About St Peter ob Judenburg STP
Austria´s first communal membrane purification plant in St. Peter ob Judenburg has a population equivalent of 1,500 and is equipped with hollow fibre membrane modules.
The original wastewater treatment plant was built in 1989 as a ventilated pond purification plant, but the stipulated values could not be guaranteed. Therefore EnviCare® was entrusted to redesign the plant to find an innovative and efficient alternative. Since 2002 the MBR process unites nine membrane modules, with single hollow fibre membranes oscillating in the wastewater. The motion is strengthened by a coarse-bubble aeration situated below the module. The operation mode is intermittent, which allows back flushing with permeate.
Company summary
Head office in
Graz, Austria
Operates in
Africa, Europe and Middle East
| Austria, Hungary, Slovenia, Croatia, Serbia, Bosnia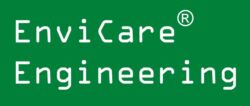 Share this page
Last updated: 10 February 2019
Disclaimer:
Information on this page has been supplied by third parties. You are reminded to contact the third party concerned to confirm information is accurate, up to date and complete before acting upon it.