Basic American Foods potato processing plant
view supplier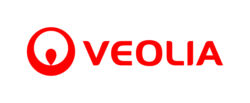 Location:
Blackfoot, Idaho, USA
Supplied by:
Veolia Water Technologies & Solutions
Application:
Food, beverage and dairy
Hollow Fibre (HF)
MBR membrane configuration |
Immersed
technology configuration
Membrane material:
Polymeric
Capacity range (MLD):
1.1 - 10.0
Owned by:
Basic American Foods
About Basic American Foods potato processing plant
Commissioned/installed date: 2002
Capacity range: 2−5 MLD
Average daily flow: 4.9 MLD
Challenge
Based in Idaho, Basic American Foods (BAF) is a leading manufacturer of potato products in the United States. The main potato processing plant was established in the 1950s, and remains the company's largest manufacturing plant. Wastewater from the plant contains high levels of nitrogen, so BAF turned to an advanced wastewater treatment system to handle the difficult-to-treat water.
Previously, the treatment process consisted of clarification and land irrigation. Although anaerobic treatment has traditionally been the preferred technology for potato processing facilities, the process does not remove nutrients (like nitrogen) from the waste stream.
BAF needed a trouble-free system to treat wastewater to a high level that could be safely discharged back to the environment.
Solution
After a variety of options were considered, BAF selected a ZeeWeed MBR (membrane bioreactor) system from Veolia Water Technologies & Solutions. Leveraging Veolia's design/build capabilities, the entire 1.3 MGD (4,920 m3/d) plant was constructed and commissioned in just seven months.
ZeeWeed membranes filter water through microscopic pores with a nominal size of 0.04 μm, allowing only the highest quality effluent to pass. The ZeeWeed MBR system has the proven ability to treat difficult wastewater, giving BAF the solution it needed to deal with high nitrogen levels. The resulting effluent now has a total nitrogen level of 6 mg/L (TKN and nitrate), and is safely discharged back into the environment.
The ZeeWeed MBR system was also chosen for the following benefits:
Fully automated system requires only minimal operator supervision and low maintenance;
The compact footprint reduces land requirements;
The system provides a drastic reduction in the cost of sludge conditioning chemicals.
Process Overview
Facility wastewater is first discharged to an existing primary clarifier. Effluent from the clarifier is fed to one 1,200,000 gallon (4,542 m3) anoxic tank, which is then followed by three 800,000 gallon (3,028 m3) aerobic bioreactors.
In order for denitrification to occur, the mixed liquor is recycled at a high rate from the aerobic tanks to the anoxic tank.
To achieve the highest effluent quality, the mixed liquor is fed from the three aerobic tanks to three separate membrane tanks. In order to prevent solids concentration in these membrane tanks, a portion of the flow is pumped back to the aerobic tanks.
The ZeeWeed cassettes are immersed directly into the membrane tanks, and a gentle suction of −1 to −8 psi (−6.9 to −55 kPa) is applied. Once drawn inside the membrane fiber, the treated water is conveyed to the main effluent discharge pipe, and released safely back into the environment.
Company summary
Head office in
Corporate HQ: Trevose, PA, USA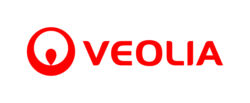 About this page
This page was last updated on 06 February 2023
Disclaimer
Information on this page may have been supplied by third parties. You are reminded to contact any third parties to confirm information is accurate, up to date and complete before acting upon it. TheMBRSite.com accepts no liability for information provided by third parties, actions taken on the basis of this information or information held on third-party websites.