Renewable fuel (biodiesel) WWTP
view supplier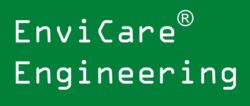 Supplied by:
EnviCare® Engineering GmbH
Application:
Bespoke solutions
MBR technology/system:
MBR/external cross-flow/ejector aeration - cross-flow technology configuration

Multitube/Multichannel (MT/MC)
MBR membrane configuration |
Sidestream
technology configuration
Membrane material:
Polymeric
Capacity range (MLD):
< 1.0
About Renewable fuel (biodiesel) WWTP
MBR plant for the treatment of highly loaded organic wastewater
Cross-flow technology configuration
The highly loaded organic wastewater from a renewable fuel production and a used-fat refining plant contains 150 kg COD/m³ and only few nutrients. On the one hand the low emission limit for COD asked for a biological degradation process and on the other hand a straight forward approach with as less process components as possible was a precondition in order to keep operating costs low and process reliability high.

The central part of the MBR wastewater treatment is the membrane bioreactor with external cross-flow membranes.
The biological treatment takes place in the MBR tank. Due to the membrane, all biomass in the form of activated sludge is held back and therefore, the sludge age can be freely chosen. Ejector-aeration through the tank walls ensures aerobic degradation of organic substances, as well as prevents sludge particles from settling.
The mainly carbon-based wastewater with high amounts of methanol, glycerol and fats makes it necessary to provide a wide range of nutrients. Therefore, as base supply for nitrogen, phosphorus and potassium an agricultural fertilizer is used.
Company summary
Head office in
Graz, Austria
Operates in
Africa, Europe and Middle East
| Austria, Hungary, Slovenia, Croatia, Serbia, Bosnia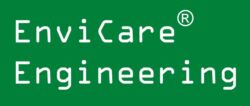 About this page
This page was last updated on 10 February 2019
Disclaimer
Information on this page may have been supplied by third parties. You are reminded to contact any third parties to confirm information is accurate, up to date and complete before acting upon it. TheMBRSite.com accepts no liability for information provided by third parties, actions taken on the basis of this information or information held on third-party websites.