Johns Creek environmental campus
view supplier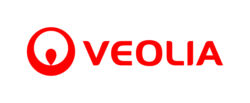 Location:
Fulton County, Georgia, USA
Supplied by:
Veolia Water Technologies & Solutions
Hollow Fibre (HF)
MBR membrane configuration |
Immersed
technology configuration
Membrane material:
Polymeric
Capacity range (MLD):
10.1 - 100
About Johns Creek environmental campus
Commissioned/installed date: 2009
Capacity range: 50−100 MLD
Average daily flow: 56 MLD
In May 2004, a Veolia Water Technologies & Solutions ZeeWeed MBR (membrane bioreactor) was selected for the Johns Creek Environmental Campus (JCEC). This new facility was designed not only to house a water reuse plant, but also feature an educational center to promote the environmental and economic benefits of water reuse in Georgia. Veolia has pioneered membrane-based water reclamation in Georgia, starting in 2002 with the Cauley Creek Reclamation Facility − the state's first ultrafiltration MBR plant.
The robust ZeeWeed immersed membrane fibers are ideal for difficult-to-treat wastewater. The reinforced hollow fibers provide a physical barrier to biomass, bacteria and viruses, retaining them in the process tank, while allowing a high quality effluent to pass through the membrane pores. The high quality effluent produced by the ZeeWeed MBR will be reused for irrigation of parks, golf courses and other properties throughout the community, or safely discharged into the Chattahoochee River.
The small footprint and modular design of the ZeeWeed MBR means that the entire aerobic treatment process and ancillary equipment will be completely contained within the building. With the wastewater treatment plant being in close proximity to a residential area, this would eliminate any possible noise or odor concerns.
Company summary
Head office in
Corporate HQ: Trevose, PA, USA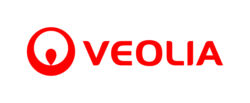 About this page
This page was last updated on 06 February 2023
Disclaimer
Information on this page may have been supplied by third parties. You are reminded to contact any third parties to confirm information is accurate, up to date and complete before acting upon it. TheMBRSite.com accepts no liability for information provided by third parties, actions taken on the basis of this information or information held on third-party websites.