Veolia Water Technologies & Solutions
supplier website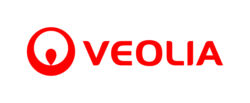 Based in
Corporate HQ: Trevose, PA, USA
Offers
Hollow Fibre (HF)
MBR membrane configuration
Proprietary MBR products and systems:
ZeeWeed* 500 family
LEAPmbr*
ZeeLung* MABR
About Veolia Water Technologies & Solutions
With operations in 130 countries and over 10,000 employees worldwide, Veolia Water Technologies & Solutions solves the toughest water, wastewater and process challenges around the globe. Leveraging a comprehensive set of chemical, equipment and digital enabled services and products, the company helps customers optimize water resources and overcome process challenges.

Veolia Water Technologies & Solutions serves customers across all industries, including food and beverage, metals and mining, power, pharmaceutical, oil and gas, chemicals, petrochemicals, pulp and paper, and utilities.
Customers need to meet evolving and complex regulations while managing tighter budgets and improving outcomes. They need a technology and solution provider with expertise and innovation to help them overcome their water and process challenges. It is Veolia's goal to enable our customers to meet increasing water demands, overcome scarcity challenges, enhance their environmental stewardship and comply with regulatory requirements.
Learn more at watertechnologies.com and connect with us on LinkedIn and Twitter
LinkedIn: https://www.linkedin.com/company/veolia-water-technologies-and-solutions/
Twitter: https://twitter.com/VeoliaWTS
MBR technology & applications
Proprietary MBR products and systems:
ZeeWeed* 500 family
LEAPmbr*
ZeeLung* MABR
Market applications:
Municipal small and large scale
Industrial small and large scale
*Trademark of Veolia; may be registered in one or more countries.
Company summary
Head office in
Corporate HQ: Trevose, PA, USA
Offers
Hollow Fibre (HF)
MBR membrane configuration |
Immersed
technology configuration
Supplementary services offered by Veolia Water Technologies & Solutions:
Process design, Project management Pilot testing
Build and install, Start-up services and commissioning
On-going support and monitoring services Mobile Emergency Services
Build Own Operate services, Retrofitting
Operator training, Trouble-shooting, Partnering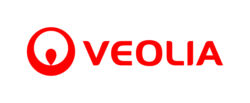 About this page
This page was last updated on 07 February 2023
Disclaimer
Information on this page may have been supplied by third parties. You are reminded to contact any third parties to confirm information is accurate, up to date and complete before acting upon it. TheMBRSite.com accepts no liability for information provided by third parties, actions taken on the basis of this information or information held on third-party websites.