Clear Creek MBR upgrade wastewater project
view supplier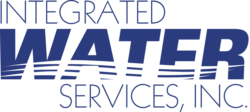 Location:
Dumont, Colorado, USA
Supplied by:
Integrated Water Services, Inc.
Application:
Municipal, Residential, Off-grid solutions, Bespoke solutions, Package systems
MBR technology/system:
MMDF Wastewater Treatment System / Alfa Laval

Flat Sheet (FS)
MBR membrane configuration |
Immersed
technology configuration
Membrane material:
Polymeric
Capacity range (MLD):
< 1.0
About Clear Creek MBR upgrade wastewater project
Rural District Upgrades To MBR Treatment
LOCATION: Dumont, CO
DESCRIPTION: Integrated Water Services, Inc. (IWS) has completed the construction of the Clear Creek MBR upgrade wastewater project in Dumont, CO (40 miles west of Denver in the Rocky Mountains) for the Central Clear Creek Sanitation District. The project will improve water quality in Clear Creek for community residents and businesses in and near Dumont, Colorado and downstream communities. The wastewater upgrade project replaced the existing treatment system which was over 40 years old.
The project consists of two parallel MBR trains containing submerged membrane filtration modules in steel tanks, pumps, blowers, diffusers, instrumentation, and process control system, flow equalization basins, new influent screening and grit removal system, and conversion of an existing clarifier to an aerobic digester. The new treatment process equipment is housed in a new prefabricated metal building with a floor area of approximately 3,400 square feet.
IWS was the low bidder at $5.375M, however, the bid exceeded the district's budget so IWS worked with Dewberry Engineers (www.dewberry.com) and the Central Clear Creek Sanitation District to provide value engineering and reduce the project price to $3.5M – the district's target. Value engineering included a redesign of the MBR treatment system, treatment building, and electrical system and controls.
The specific scope of work for IWS included:
Influent flume
Influent mechanical screens and manual bypass bar screen, screening wash and press system, and ancillary equipment
Masonry building enclosing the influent screens
Reinforced concrete flow equalization basins including installation of access hatches, diffusers, aeration blower, and submersible influent pumps
Two pre-fabricated membrane bioreactors (MBRs) manufactured by Alfa Laval
Prefabricated metal building with masonry details, including HVAC, lighting, plumbing, and laboratory casework and equipment
Chemical storage and metering equipment
Conversion of an existing secondary clarifier into an aerobic digester including demolition of existing equipment and installation of new diffusers, aeration blower, and sludge decant pumps
Upgrade of an existing aerobic digester including installation of new tank covers, aeration diffusers, and aeration and sludge piping
Potable water system consisting of HDPE storage tanks, pumps, and hydro-pneumatic tank
Non-potable water system including supply pumps and hydro-pneumatic tank
New electrical transformers, motor control centers (MCCs), power and control panels, lighting, conduits, conductors, duct banks, programmable logic controllers (PLCs), and other electrical components
Emergency electrical generator with automatic transfer switch
Yard piping for natural gas, raw sewage, treated effluent, waste sludge, non-potable water, and drinking water
Demolition of existing equipment and structures.
Sequencing of the construction was critical as the existing plant needed to remain online at all times during the project until switch over when the new treatment system was in place and operational.
Company summary
Head office in
Mead, Colorado, USA
Operates in
Americas
| Western USA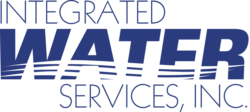 About this page
This page was last updated on 12 December 2020
Disclaimer
Information on this page may have been supplied by third parties. You are reminded to contact any third parties to confirm information is accurate, up to date and complete before acting upon it. TheMBRSite.com accepts no liability for information provided by third parties, actions taken on the basis of this information or information held on third-party websites.