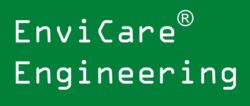 Supplied by:
EnviCare® Engineering GmbH
Application:
Landfill leachate
MBR technology/system:
MBR/external cross-flow/ejector aeration - cross-flow technology configuration

Multitube/Multichannel (MT/MC)
MBR membrane configuration |
Immersed
technology configuration
Membrane material:
Ceramic
Capacity range (MLD):
< 1.0
About Biological leachate WWTP
Cross-flow technology configuration
Membrane material: ceramic MFR (0,2 µm)
Due to their high contaminant concentration, landfill leachate poses a great environmental problem. An efficient and environmentally sound process has been developed and commissioned in Austria in 1994.
The raw leachate contains 25.000 mg/l of COD and 4.000 mg/l of Ammonia-N, but also heavy metals are exceeding the threshold limits.

The MBR consist of denitrification and nitrification tanks and a connected external ceramic cross-flow membrane unit. Injector-aeration through the tank walls ensures aerobic degradation of organic substances an ammonia, as well as prevents sludge particles from settling.
Company summary
Head office in
Graz, Austria
Operates in
Africa, Europe and Middle East
| Austria, Hungary, Slovenia, Croatia, Serbia, Bosnia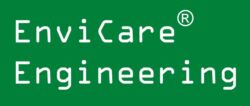 Share this page
Last updated: 19 February 2019
Disclaimer:
Information on this page has been supplied by third parties. You are reminded to contact the third party concerned to confirm information is accurate, up to date and complete before acting upon it.