Membrane bioreactors − hollow fibre configurations

About hollow fiber configurations
Hollow fibre (hollow fiber, HF) configurations comprise one of the three main configurations for membrane bioreactor technology. HF membranes are nearly always vertically oriented with the aerators either integrated with the membrane module or fitted to the frame. The fibres are usually provided with some slack, to allow them to move laterally in the flow of air bubbles which also air lift the sludge through the fibre bundle.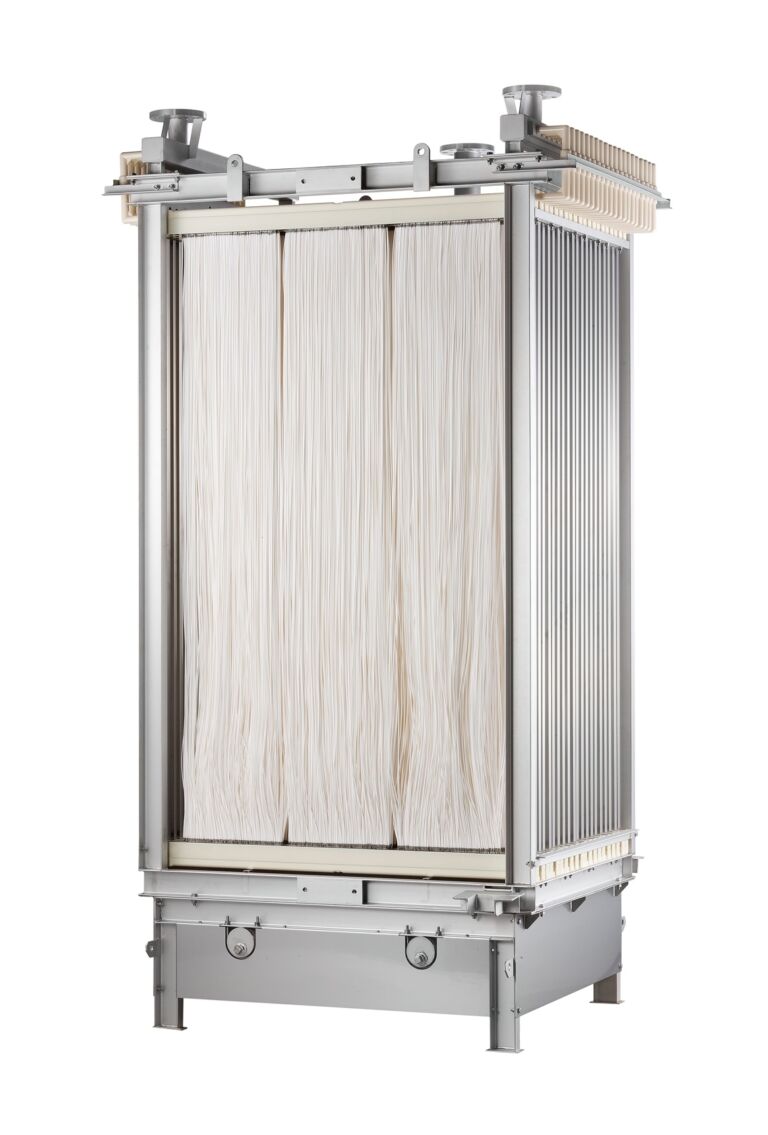 Water flows from outside to inside the individual fibres and is collected from the fibre ends potted either at one or both ends and fed into a collection chamber or manifold. For some products, the fibres are reinforced with a braided core to which the membrane is bonded.

Hollow fibre membranes are used almost exclusively for immersed MBRs, both for industrial and municipal applications, where they are often favoured for larger installations on the basis of their lower membrane aeration energy demand.

Examples of hollow fibre reference installations include Brescia and Sinopec Guangzhou.
Comments
All comments are moderated and may be edited or deleted at any time. You must not post anything that is defamatory, illegal, offensive or which contravenes our privacy policy guidelines. Email addresses are only used for comments purposes. Contact info@thembrsite.com to remove or edit a comment.