Pfizer wastewater treatment plant
view supplier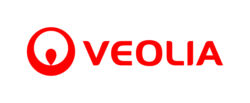 Supplied by:
Veolia Water Technologies & Solutions
Application:
Fine chemical and pharmaceutical
Hollow Fibre (HF)
MBR membrane configuration |
Immersed
technology configuration
Membrane material:
Polymeric
Capacity range (MLD):
1.1 - 10.0
About Pfizer wastewater treatment plant
Commissioned/installed date: 2001
Capacity range: 0.5−2 MLD
Average daily flow: 1.5 MLD
Pharmaceutical wastewater streams can be difficult to treat with conventional physical/chemical and biological treatment systems. High chemical oxygen demand (COD), variable strength waste streams, and shock loads are just a few of the conditions that limit the effectiveness of these conventional systems.
Physical/chemical systems are a common method of treating pharmaceutical wastewater; however, system results are limited due to high sludge production and relatively low efficiency of dissolved COD removal.
Biological aerobic treatment systems are also used extensively, often with limited success due to the final clarification step. The clarifiers are susceptible to sludge bulking and variations in total dissolved solids, often associated with batch process production, which can cause destabilization of bacterial floc formation, with a consequential loss of biomass in the final effluent. These systems require constant operator attention to adjust chemical dosing for the daily, even hourly changes in influent flow.
Veolia Water Technologies & Solutions has been developing and advancing membrane bioreactor (MBR) systems to meet changing market needs. The ZeeWeed MBR system is helping manufacturers meet and exceed all direct discharge regulations, while simplifying the treatment process.
ZeeWeed MBR combines membrane filtration with biological treatment. The system replaces conventional treatment and combines clarification, aeration and filtration into a simple and cost-effective process that reduces capital and operating costs.
Pfizer installed a ZeeWeed MBR system as part of an ongoing plant expansion and upgrade. The decision to install a containerized ZeeWeed MBR system was approved after successful pilot tests with the ZeeWeed ultrafiltration membranes.
The new MBR plant is designed to work as an extension of the existing activated sludge plant. The membrane system consists of two treatment trains, each designed to operate in parallel. These trains are standard systems, with a wet section housing the membranes and a process section housing the ancillary equipment, including process pumps, valves, instruments and control systems.
Typical Treatment Results:
COD Reduction > 90%
TSS Reduction > 99%
Phosphorus Reduction > 90% (with chemical addition)
COD Reduction > 90%
TSS Reduction > 99%
Company summary
Head office in
Corporate HQ: Trevose, PA, USA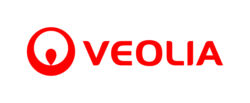 About this page
This page was last updated on 06 February 2023
Disclaimer
Information on this page may have been supplied by third parties. You are reminded to contact any third parties to confirm information is accurate, up to date and complete before acting upon it. TheMBRSite.com accepts no liability for information provided by third parties, actions taken on the basis of this information or information held on third-party websites.