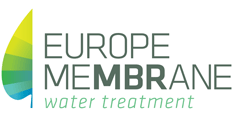 Based in
Paterna, Spain
| Operates worldwide
Offers
Hollow Fibre (HF)
MBR membrane configuration
Proprietary MBR products and systems:
MBRable
MBRable Train
MBRable Pack
About Europe Membrane
Europe Membrane specializes in manufacturing ultrafiltration membrane cassettes for wastewater treatment in membrane bioreactors (MBR) and reverse osmosis unit for industry:
MBRable − membrane modules specially designed for use in aerobic membrane bioreactors
MBRable Train − prefabricated ultrafiltration MBR units ready to use
MBRable Pack − engineering package which allows our customers to make their own projects.
MBR technology & applications
Proprietary MBR products and systems:
MBRable
MBRable Train
MBRable Pack
Market applications:
Industrial small-scale, Industrial large-scale, Municipal small-scale, Municipal large-scale
Residential developments, Off-grid solutions, Packaged (Off-the-shelf) systems
Food, beverage and dairy, Fine chemical and pharmaceutical
MBRable modules incorporate all the technology and technical innovations necessary to provide high and stable flows with minimal operating costs.
Europe Membrane also offers the product named MBRable train consisting of prefabricated ultrafiltration MBR units ready to use.
Company summary
Head office in
Paterna, Spain
Operates in
Africa, Americas, Asia, Europe and Middle East
| Operates worldwide
Offers
Hollow Fibre (HF)
MBR membrane configuration |
Sidestream
technology configuration
Supplementary services offered by Europe Membrane:
Pilot testing, Build and install
Start-up services and commissioning
On-going support and monitoring services
Retrofitting
Operator training, Trouble-shooting, Partnering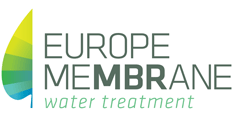 About this page
This page was last updated on 19 June 2018
Disclaimer
Information on this page may have been supplied by third parties. You are reminded to contact any third parties to confirm information is accurate, up to date and complete before acting upon it. TheMBRSite.com accepts no liability for information provided by third parties, actions taken on the basis of this information or information held on third-party websites.