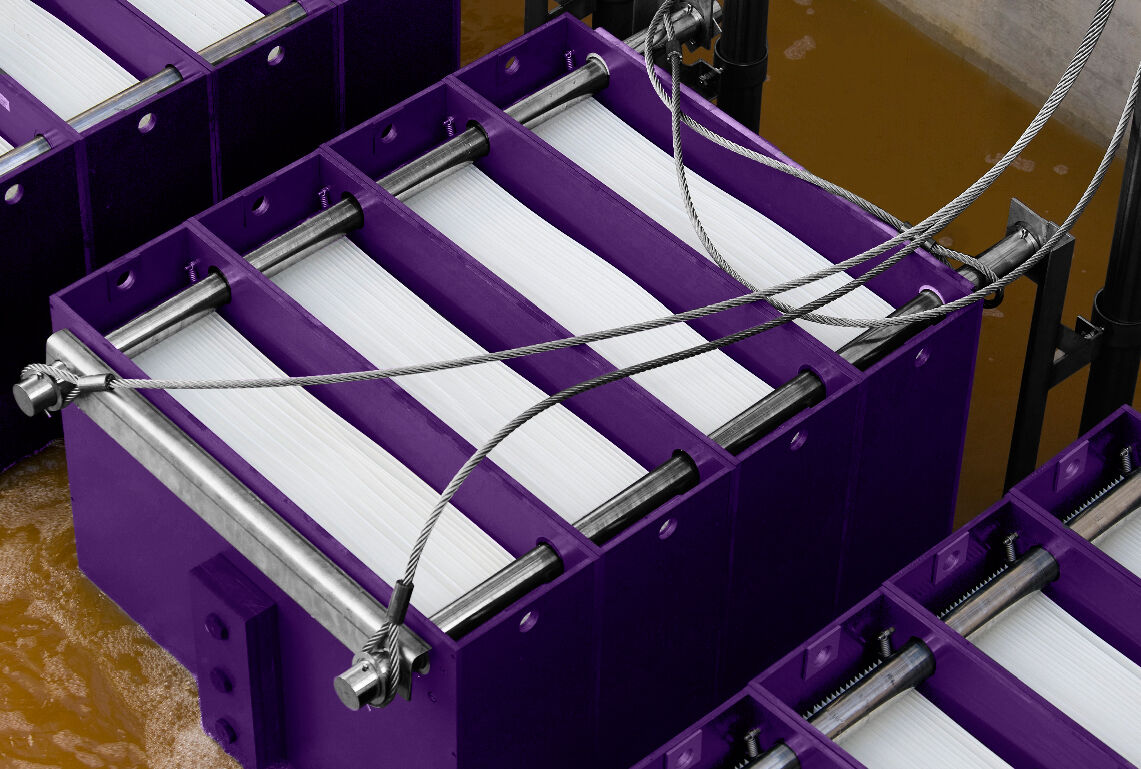 Flat Sheet (FS)
MBR membrane configuration |
Polymeric
membrane material
Module product series:
Ovivo® MBR technology
Ovivo® microBLOX® MBR
About OVIVO® MBR
The Ovivo® MBR technology has been designed to address the challenges of each unique wastewater treatment problem. From headworks options, to membrane-based solids management, Ovivo® MBR can be an integrated, complete solution to a wastewater treatment problem or reuse opportunity.
Ovivo works with plant operators, consultants and plant owners to specify and deliver the best configuration to meet your particular requirements.
Assuming the same reuse quality effluent and similar solids management goals, an Ovivo® MBR system can be 50% less complicated than a comparable conventional wastewater treatment plant and requires less than 25% of the footprint (land area). For these reasons, and many others, in many cases it costs less to build and own an MBR System than conventional alternatives.
OV membrane main advantages:
maximum 'self-healing' effect reduces risk
less susceptible to dewatering/clogging means lower maintenance
non clogging diffusers eliminate the need for diffuser clean actuators and piping.
Visit Ovivo's MBRCentral.


Flat Sheet (FS)
MBR membrane configuration
Polymeric
membrane material | Polyethersufone (PES)
Module product series:
Ovivo® MBR technology
Ovivo® microBLOX® MBR
Company summary
Head office in
Austin, Texas, USA
Operates in
Africa, Americas, Asia, Europe and Middle East
| Operates worldwide

About this page
This page was last updated on 27 October 2022
Disclaimer
Information on this page may have been supplied by third parties. You are reminded to contact any third parties to confirm information is accurate, up to date and complete before acting upon it. TheMBRSite.com accepts no liability for information provided by third parties, actions taken on the basis of this information or information held on third-party websites.