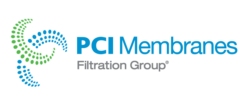 Based in
Kostrzyn Wlkp., Poland
| Europe, USA
Offers
Multitube/Multichannel (MT/MC)
MBR membrane configuration
Proprietary MBR products and systems:
Tubular A8 Series
PCI-Hollow Fibre Series
Find out more on the PCI Membranes website
About PCI Membranes Sp. z o.o.
PCI Membranes specialises in custom-built crossflow membrane filtration systems for liquid separation. For more than fifty years, PCI Membranes (a FILTRATION GROUP® brand) has been manufacturing membranes and membrane systems.

We offer process solutions for a wide variety of filtration applications using microfiltration, ultrafiltration, nanofiltration, and reverse osmosis technologies. Our expertise includes polymeric crossflow membranes and membrane configurations available on the world market and is therefore ideally placed to match a membrane to a specific application.

Our open-channel membranes have the advantage of resistance to blocking and fouling by suspended or precipitate matter, with consequent minimal pretreatment requirements and ease of cleaning (PCI Membranes' mechanical sponge-ball cleaning offers an alternative to chemical cleaning).

With our broad product portfolio, we select the most appropriate membrane type to suit each application, minimizing investment and running costs and maximizing our customer's benefits.

Recently we have added the Submerged Hollow Fiber Series which meet the objectives for the MBR applications of the size above 2MLD.

We truly believe PCI Membranes is 'Making the World Safer, Healthier and More Productive®'.
Find out more on the PCI Membranes website
MBR technology & applications
Proprietary MBR products and systems:
Tubular A8 Series
PCI-Hollow Fibre Series
Market applications:
Municipal
Food & Beverage
Chemical
A8 Series Module
The Large Diameter A8 Modules permit simple, rapid, high area and inexpensive MF and UF tubular filtration for new and existing installations in the waste water industry.
Suitable for fluids with high viscosity and/or suspended solids as their wide flow paths make them highly resistant to blocking. Pre-treatment requirements are minimal and often completely avoided, so no prefiltration needed – benefit that renders them cost-effective for many small systems.
PCI Hollow Fibre Series
The PCI Hollow Fibre Series was created to offer customers a technologically advanced, economical solution to their wastewater treatment needs.
In the interests of minimizing whole life costs and maximising performance, an innovative design approach was taken – separating biological treatment and membrane filtration into two distinct zones. This allows each stage of the process to be optimised individually, enabling operating conditions such as aeration rate to be controlled discretely for each stage to minimise cleaning and power costs.
Furthermore, the flexibility this provides allows standard designs to be tailored to suit the specific requirements of particular industrial wastewater types.
MBR Case studies and downloads
Company summary
Find out more on the PCI Membranes website
Head office in
Kostrzyn Wlkp., Poland
Operates in
Africa, Americas, Asia, Europe, Middle East and Oceania
| Europe, USA
Offers
Multitube/Multichannel (MT/MC)
MBR membrane configuration |
Sidestream
technology configuration
Supplementary services offered by PCI Membranes:
Pilot Rental and Test In-house
Engineering Package and UF System Builder
Service and Spare Parts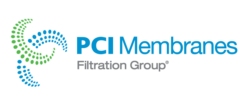 About this page
This page was last updated on 05 May 2022
Disclaimer
Information on this page may have been supplied by third parties. You are reminded to contact any third parties to confirm information is accurate, up to date and complete before acting upon it. TheMBRSite.com accepts no liability for information provided by third parties, actions taken on the basis of this information or information held on third-party websites.