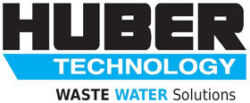 Based in
Berching, Germany
| Operates worldwide
Offers
Flat Sheet (FS)
MBR membrane configuration
Proprietary MBR products and systems:
HUBER VRM
HUBER BioMem
HUBER smartMBR
About HUBER SE
HUBER SE, headquartered in Berching, Germany, is a worldwide active company in the field of water, wastewater and sludge treatment.
At our headquarters in Berching, more than 600 employees develop and manufacture products, manage projects and develop system solutions for municipalities and industries. With more than 33,000 installations worldwide, HUBER's adapted treatment processes contribute to the solution of the global water problems.
HUBER supports its customers in about 60 countries around the world through subsidiaries, offices or representatives by providing know-how and innovative products for water, wastewater and sludge treatment.
Areas of expertise:
wastewater screens and fine screens as well as screenings treatment, grit separation and treatment, conveyors
sludge treatment (screening, thickening, dewatering, drying)
industrial waste water solutions for different branches.
MBR technology & applications
Proprietary MBR products and systems:
HUBER VRM
HUBER BioMem
HUBER smartMBR
Market applications:
Industrial small-scale, Industrial large-scale, Municipal small-scale, Municipal large-scale
Commercial facilities, Residential developments, Food, beverage and dairy
Landfill leachate, Fine chemical and pharmaceutical, Animal waste
Company summary
Head office in
Berching, Germany
Operates in
Africa, Americas, Asia, Europe and Middle East
| Operates worldwide
Offers
Flat Sheet (FS)
MBR membrane configuration |
Immersed
technology configuration
33,000+ installations worldwide
commissioned plants
Supplementary services offered by HUBER:
Project management, Process design, Pilot testing
Build and install, Start-up services and commissioning
On-going support and monitoring services
Retrofitting
Operator training, Trouble-shooting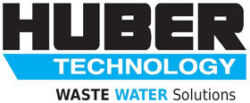 About this page
This page was last updated on 19 June 2018
Disclaimer
Information on this page may have been supplied by third parties. You are reminded to contact any third parties to confirm information is accurate, up to date and complete before acting upon it. TheMBRSite.com accepts no liability for information provided by third parties, actions taken on the basis of this information or information held on third-party websites.