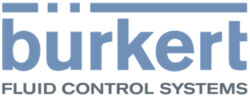 Based in
Erkrath, Germany
| Operates worldwide
Offers
Multitube/Multichannel (MT/MC)
MBR membrane configuration
Proprietary MBR products and systems:
T-CUT UF Module
T-CUT Core UF Module
T-CUT PP MF Module
About CUT Membrane Technology GmbH
CUT Membrane Technology, a member of the Bürkert Group, offers state-of-the-art membrane technologies. CUT products have been developed and commercialized in order to manage your wastewater.
Being an application specialist for wastewater treatment using cross-flow filtration means that we are able to offer you a huge amount of expertise in the use and production of membrane modules.
Our comprehensive ultra and microfiltration module portfolio is optimally complemented by the possibility of carrying out joint experimental laboratory or pilot scale testing of your specific processes.
Targeted, competent and customer-oriented.
MBR technology & applications
Proprietary MBR products and systems:
T-CUT UF Module
T-CUT Core UF Module
T-CUT PP MF Module
Market applications:
Landfill leachate
Wastewater, MBRs
Pickling acid
The treatment of landfill leachate is one of the most challenging filtration tasks in membrane technology. In principle, landfill leachate consists of rainwater that drains through landfill sites, whereby a large variety of chemical compounds are dissolved in the water and all types of particles are washed out into the water as well.
The objective of the process technology is to collect the permeate (filtered water) that is produced during leachate water treatment so that it can be fed into a clarification plant without further treatment or even be recovered for internal reuse.
The combination of biological pre-treatment of leachate in a so-called bio-reactor and the subsequent ultrafiltration (UF) has proven itself using our T-CUT UF module portfolio as the heart of the processing chain.
You are welcome to learn more about our technological product advantages, worldwide applications and services for the wastewater industry.
Company summary
Head office in
Erkrath, Germany
Operates in
Africa, Americas, Asia, Europe and Middle East
| Operates worldwide
Offers
Multitube/Multichannel (MT/MC)
MBR membrane configuration |
Sidestream
technology configuration
Supplementary services offered by CUT Membrane Technology: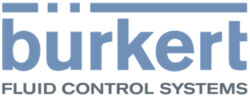 About this page
This page was last updated on 08 February 2022
Disclaimer
Information on this page may have been supplied by third parties. You are reminded to contact any third parties to confirm information is accurate, up to date and complete before acting upon it. TheMBRSite.com accepts no liability for information provided by third parties, actions taken on the basis of this information or information held on third-party websites.