RZ Klagenfurt WWTP
view SFCU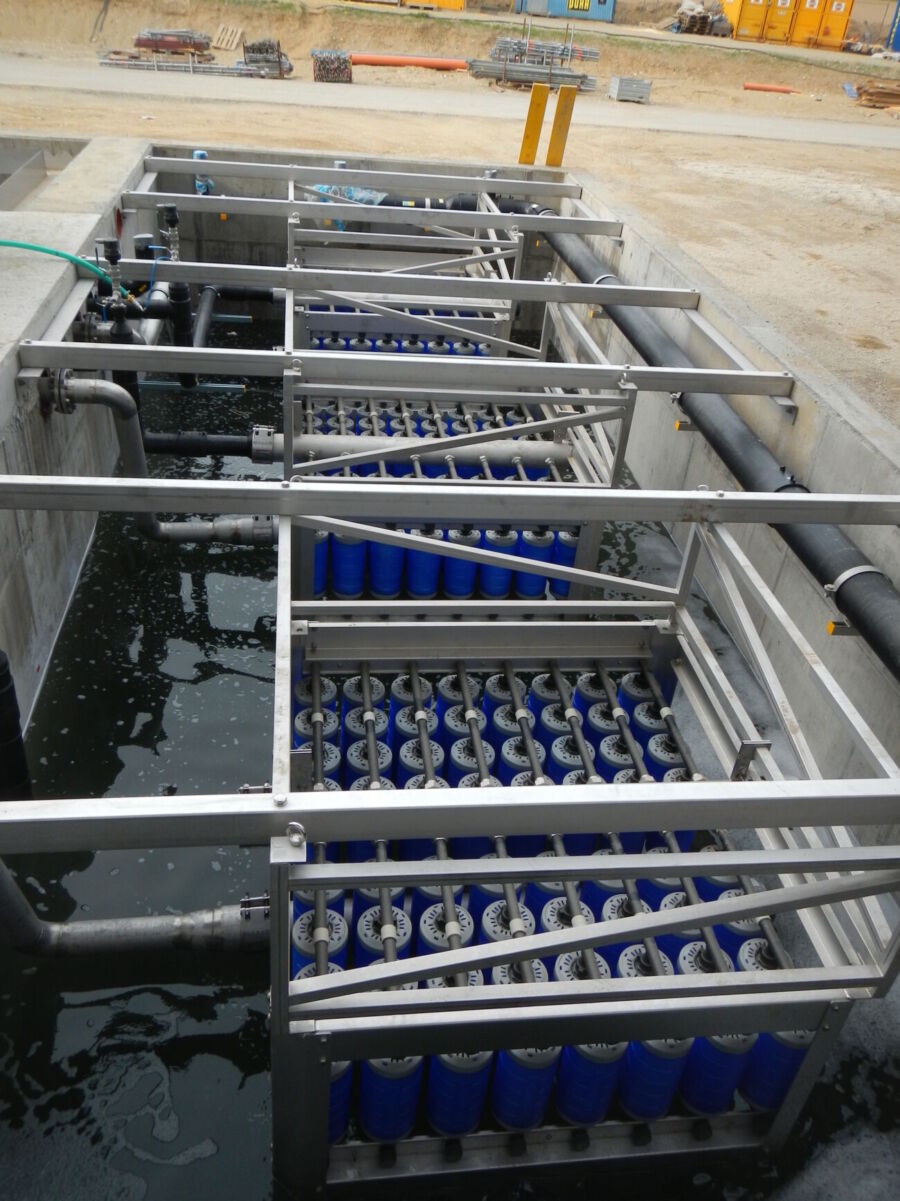 Location:
Klagenfurt, Austria
Supplied by:
SFC Umwelttechnik GmbH
and
Scheuch GmbH
Application:
Bespoke solutions
MBR technology/system:
C-MEM (HDPE membrane material)
Hollow Fibre (HF)
MBR membrane configuration |
Immersed
technology configuration
Membrane material:
Polymeric
Capacity range (MLD):
< 1.0
About RZ Klagenfurt WWTP
In the new biomass heating plant of the Riegler Zechmeister-Group in Klagenfurt, the condensate from flue gas purification will be treated with SFCU´s C-MEM MMBBR (Membrane Moving Bed Biofilm Reactor). By means of this technology, which is the ultimate treatment step, organic substances, nitrification as well as particles > 0.2 µm are separated. Per day ca. 400 m³ condensate will be cleaned.

Beside Holzwärme Flachau the biomass heating plant Klagenfurt is another Austrian plant in which condensate is treated with the C-MEM technology.
Qmax: 400 m³/d
Modules: 3
Start-up: 2017
Condensate treatment in biomass heating plant
In RZ Klagenfurt biomass heating plant, the condensate from flue gas cleaning is treated. The plant consists of 3 modules with totally 192 cartridges and cleans 400 m³/d.
Company summary
Head office in
Salzburg, Austria
> 100
commissioned plants | Total installed capacity of
> 10,000 m³/day

Share this page
Last updated: 30 October 2018
Disclaimer:
Information on this page has been supplied by third parties. You are reminded to contact the third party concerned to confirm information is accurate, up to date and complete before acting upon it.