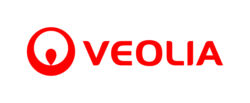 Location:
Beecroft, New South Wales, Australia
Supplied by:
Veolia Water Technologies & Solutions
Hollow Fibre (HF)
MBR membrane configuration |
Immersed
technology configuration
Membrane material:
Polymeric
Capacity range (MLD):
< 1.0
About Pennant Hills golf club
Water reuse − golf course.
Commissioned/installed date: 2008

Challenge
More than a decade of drought in south east Australia, the worst on record, has severely stressed water supplies and raised major concerns about the sustainability of the region's water reserves. Amid the drought, severe water restrictions were imposed for more than four million residents in the Greater Sydney area. Major cuts to irrigation were also considered at agricultural lands, parks and golf courses to conserve supplies.
For Pennant Hills Golf Club, one of Sydney's championship golf courses, watering restrictions limited its monthly use to 20,000 m3 (5.3 million gallons), an amount that was well short of its requirements during the dry summer months. The ongoing drought conditions and watering restrictions posed a continuous threat to the sustainability of the business.
With regional reservoirs down to 20 percent capacity and years of above average rainfall needed to replenish these water reserves, Pennant Hills Golf Club needed to look beyond conventional water sources to ensure that it would have a consistent, reliable supply.
Solution
Pennant Hills Golf Club began working with Veolia Water Technologies & Solutions to find a solution to its escalating water worries. Veolia's broad portfolio and global experience helped the golf club find a new untapped water source that flowed right beneath the fairways of the course itself.
The first of its kind for Australia, Veolia's solution would tap into a municipal sewer line and withdraw wastewater as the source of a new, drought-proof water supply for the golf club.
The team began plans for design and construction of the sewer mining operation and water reclamation plant and within nine months the system was operational. Today, an advanced ecomagination certified ZeeWeed Membrane Bioreactor (MBR) system transforms previously unusable wastewater into sustainable, high quality water for irrigating the club's greens, fairways and gardens.
Located along the 10th fairway, the water recycling plant is capable of treating up to 650 m3 (172,000 gallons) per day and recovers 98 percent of the water from the waste stream. A separate plumbing system directs Class A recycled water − the nation's highest standard − to sprinklers throughout the property.
Discretely placed among trees and gardens, and partially buried in an embankment, the plant operates quietly, produces virtually no odor, and is barely noticed by club members.
The advanced system combines ZeeWeed hollow fiber ultrafiltration membranes with biological wastewater treatment to remove nutrients and virtually all suspended particles. Chlorine and ultraviolet light provide final disinfection before the water is sent to a storage tank.
The high quality effluent meets or exceeds the world's highest standards for water reuse, including Australia's Class A Recycled Water Standard.

Results

By reclaiming high quality effluent from municipal wastewater, Pennant Hills Golf Club now has a drought-proof supply of water for its irrigation needs. The new water source also enables the golf course to dramatically reduce its use of municipal potable water and conserve as much as 94,600 cubic meters (25 million gallons) of water per year.

Company summary
Head office in
Corporate HQ: Trevose, PA, USA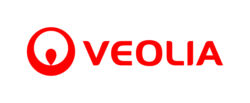 About this page
This page was last updated on 06 February 2023
Disclaimer
Information on this page may have been supplied by third parties. You are reminded to contact any third parties to confirm information is accurate, up to date and complete before acting upon it. TheMBRSite.com accepts no liability for information provided by third parties, actions taken on the basis of this information or information held on third-party websites.