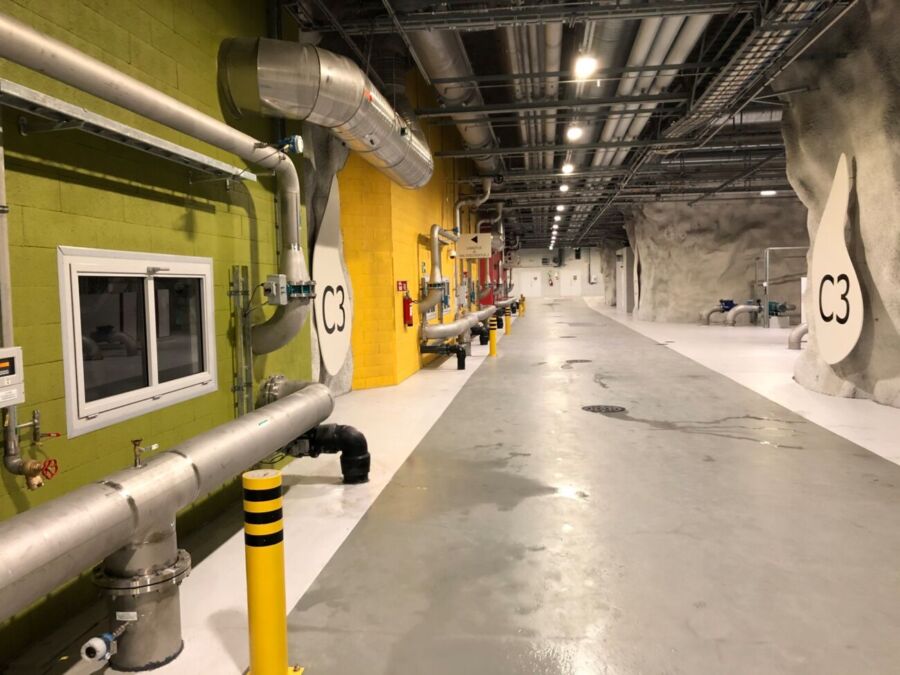 Location:
Mikkeli, Finland
MBR technology/system:
Alfa Laval LowResist MFM 240
Flat Sheet (FS)
MBR membrane configuration |
Immersed
technology configuration
Membrane material:
Polymeric
Capacity range (MLD):
10.1 - 100
About Mikkeli WWTP

Mikkeli's new wastewater treatment plant will ensure the environmentally safe purification of the city's wastewater for the next 50 years. On top of that, it also serves as a research and business centre for water treatment at the heart of EcoSairila. The plant was designed to meet the quality and capacity requirements of the future.
The wastewater treatment plant was built in a network of caverns blasted deep into the bedrock, covering an area the size of six football pitches beneath the ground. When water has been through the plant's purification process, it is cleaner than the water in Lake Saimaa, where it is discharged at Pappilanselkä. The water treatment plant is helping to enhance the condition of this part of Lake Saimaa.
Mikkeli's wastewater treatment plant uses purification technology that is highly advanced by international standards. At this stage, it is possible to take a virtual tour and explore a 3D model of the plant. The model provides a brief but clear overview of the plant's key functions, as well as technical details about the process.
Start-up date : 2021
Average daily flow : 20 MLD
Company summary
Operates in
Africa, Americas, Asia, Europe and Middle East
| Operates in 52 countries

About this page
This page was last updated on 11 September 2022
Disclaimer
Information on this page may have been supplied by third parties. You are reminded to contact any third parties to confirm information is accurate, up to date and complete before acting upon it. TheMBRSite.com accepts no liability for information provided by third parties, actions taken on the basis of this information or information held on third-party websites.