Liquid waste processing plant
view supplier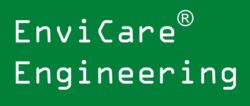 Supplied by:
EnviCare® Engineering GmbH
Application:
Bespoke solutions
Hollow Fibre (HF)
MBR membrane configuration |
Immersed
technology configuration
Membrane material:
Polymeric
Capacity range (MLD):
< 1.0
About Liquid waste processing plant
On a waste treatment plant liquid waste (e.g. oil water−mixtures, emulsions) is processed and in the first treatment steps evaporator distillate and outflow of flotation plants is generated. This wastewater contains organic compounds. The MBR concept is used as subsequent cleaning stage to reach indirect discharge quality.
The central part of the MBR wastewater treatment is the membrane bioreactor with hollow fiber membranes, which are combined into modules.
The experiences gained by application of MBR as treatment stage in liquid waste processing show that the technology is reliable and robust over a long period of time. The main advantages include cost-effective construction works due to reduced space requirements and an unnecessary final sedimentation basin. Additionally, the freely selectable sludge age allows for high degradation rates, since the sludge is retained to 100%.

Company summary
Head office in
Graz, Austria
Operates in
Europe
| Austria, Hungary, Slovenia, Croatia, Serbia, Bosnia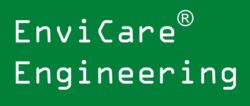 Share this page
Last updated: 10 February 2019
Disclaimer:
Information on this page has been supplied by third parties. You are reminded to contact the third party concerned to confirm information is accurate, up to date and complete before acting upon it.