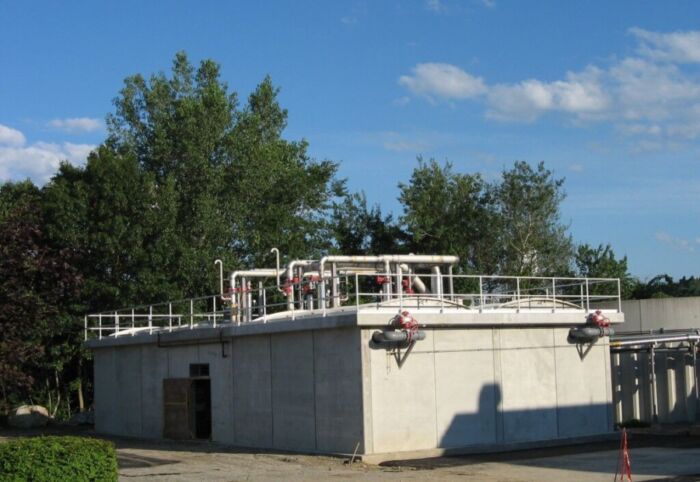 Location:
Massachusetts, USA
Supplied by:
ADI Systems, an Evoqua brand
Application:
Food, beverage and dairy
Flat Sheet (FS)
MBR membrane configuration |
Immersed
technology configuration
Membrane material:
Polymeric
Capacity range (MLD):
< 1.0
About Ken's Foods
Condiments factory
Capacity range MLD: <0.5
Peak season flow: 0.45 MLD
Proven performance and cost-effectiveness led Ken's Foods to choose ADI Systems for its wastewater treatment upgrade. ADI Systems designed and built an ADI® anaerobic membrane bioreactor (AnMBR) for Ken's Foods − the first full-scale AnMBR system installed in North America.
Company summary
Head office in
Canada, United States
Operates in
Africa, Americas, Asia, Europe and Middle East
| Operates worldwide

About this page
This page was last updated on 19 June 2018
Disclaimer
Information on this page may have been supplied by third parties. You are reminded to contact any third parties to confirm information is accurate, up to date and complete before acting upon it. TheMBRSite.com accepts no liability for information provided by third parties, actions taken on the basis of this information or information held on third-party websites.