MBBRs − moving bed bioreactors

The moving bed bioreactor represents one of the technologies, the other being the integrated fixed-film activated sludge (IFAS) process, employing mobile media which are added to the biological process tank(s). These technologies have been applied as biological treatment processes since the early 1990s, and are examples of fixed-film biological treatment processes.

The key difference between the IFAS and the MBBR is that the former has a sludge return line. The MBBR, on the other hand, comprises two sequential tanks without recirculation.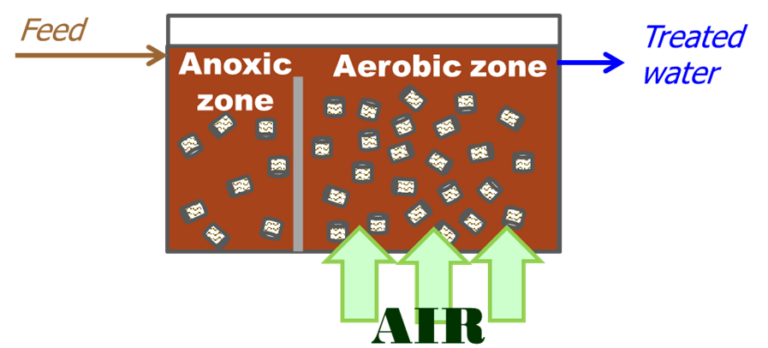 MBBRs are characterised by media particles (or 'carriers'), comprising individual and discrete pieces of structured plastic or porous foam of high surface area, which are added to one or more of the biological process tanks. The purpose of these carriers is to allow the formation of a biofilm over the media surface to promote specific biochemical reactions such as nitrification.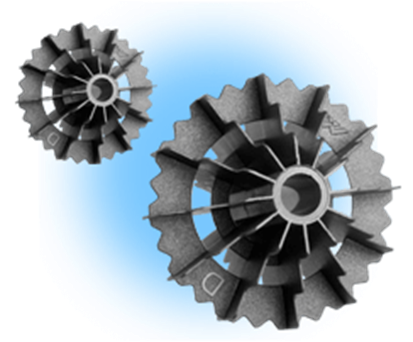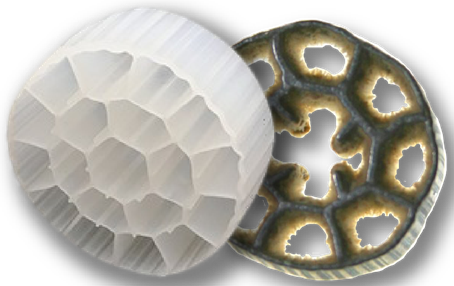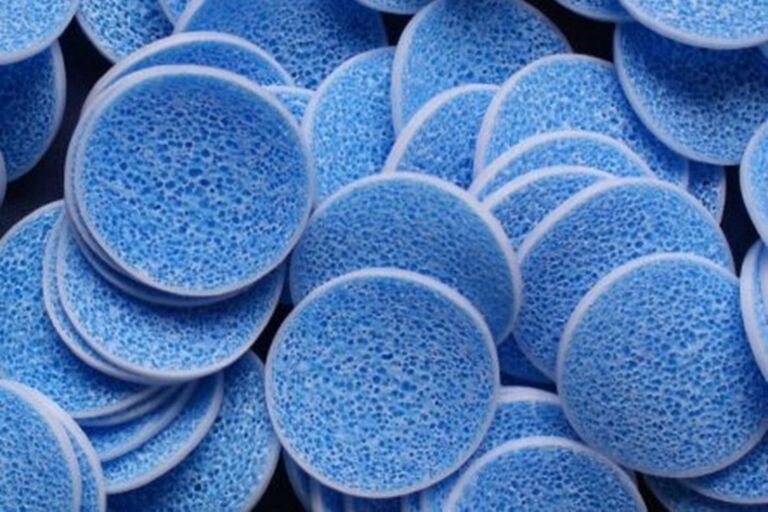 The carriers and biofilm combined must have a density comparable to that of the surrounding mixed liquor in order to remain suspended. The carriers are often constructed of high density polyethylene (HDPE), which has a density slightly below that of water. The amount of media added to the biological tanks is defined as the 'filling capacity', and is often between 40 and 60%, depending on the organic load.
While most installed MBBRs are aerobic, with the media being suspended by the air bubbles, the technology may also be used for anaerobic treatment. In this case the media must be suspended by mechanical agitation.